11-11: Memories Retold now exploring World War I
War. What IS it good for?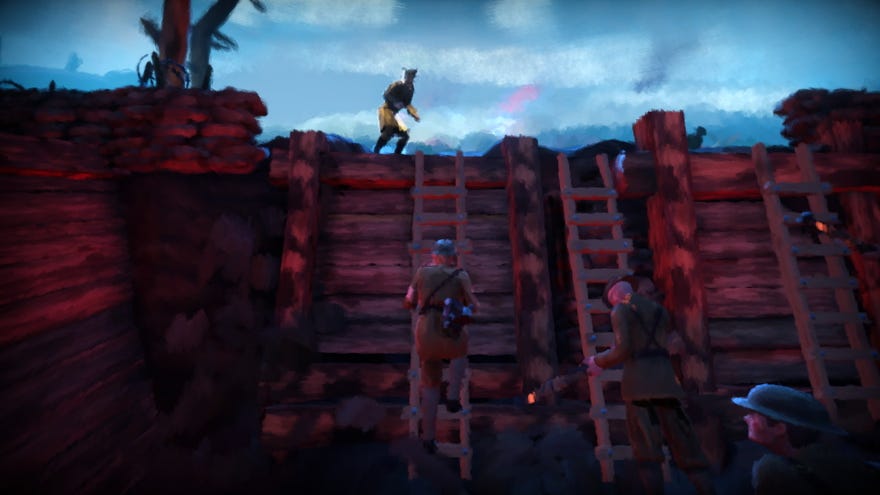 With Armistice Day approaching, marking the end of World War I in 1918, folks including the co-director of Valiant Hearts, English animation studio Aardman, and Elijah Wood out those there films have come together to revisit it in 11-11: Memories Retold. Released last night, the "narrative-driven, WWI experience" follows two fellas with very different reasons to be at war, all wrapped up in a third-person notshooter with a painterly style. Have a look in the launch trailer below.
Elijah Wood plays a naive Canadian photographer who's signed up in search of adventure, while fellow thespian Sebastian Koch voices a German engineer who's hoping to find his missing son. Off they go on their journeys, jaunting across Europe and, I would assume, getting up-close and personal with the horrors of the First World War.
"This is a very special game for a very special moment," said creative director Yoan Fanise, who co-founded developers DigixArt and previously co-directed WW1 'em up Valiant Hearts at Ubisoft. "Player will face choices, some with small consequences and some with big. This is a game about life during war, both on the battlefield and beyond."
I don't know how effective it is, but I suppose its chances are better than, say, Battlefield 1.
11-11: Memories Retold is out now on Steam for £20/€30/$30. A wee story DLC is out too, poking at ephemera from two children's lives during the war, with "a portion of the proceeds" going to the charity War Child.