Another week has passed and we're back here, on a Friday, picking through the bounty of the best gaming and tech deals of the week. This week brought us a range of stuff from Humble, including a copy of Psychonauts absolutely free. Elsewhere, Amazon offered up a limited-time batch of vouchers to take up to £25 off a range of games.
If any of that sounds like your kind of thing, or you just enjoy having a look at what's around at the moment, you're in the right place. We've got deals that'll work in the UK, deals that'll work in the US and some deals that will work in both the UK and US, as well as presumably many other places. Let's get started.
UK & US Deals
Best of Indie Legends 2 bundle for £3.29 / $3.49
Bundle Stars is currently offering up a batch of indie gems for a very low price, in the Best of Indie Legends 2 Bundle. For a grand total of £3.29 / $3.49 you'll be getting the following:
Party Hard
SpeedRunners
Door Kickers
Never Alone Arctic Collection
The Fall
Cook, Serve, Delicious!
Sir, You Are Being Hunted
CastleStorm
Honestly, this one's worth it for The Fall alone in my opinion.
Best of Indie Legends Bundle 2 for £3.29 / $3.49 from Bundle Stars
Limited Edition Solid Snake Statue from First4Figures
First4Figures is a company known for creating unique, ultra-detailed, extremely-limited edition statues and collectables based off of various video game franchises. These are pre-order only type deals, where orders will be taken, the statues will be made and sent out, and then it's gone for good. As such, they're also extremely expensive. The latest creation – Solid Snake from Metal Gear Solid – is available for pre-order until the end of today.
Limited Edition Solid Snake collector's statue from First4Figures – Pre-orders live until September 15th
Humble Capcom X Sega X Atlus Bundle
The latest Humble Bundle is a bit of a triple threat. In more than one way, too. The somewhat clumsily named Capcom X Sega X Atlus bundle groups up a batch of games from those three publishers into one big set of keys, available to you for a max of $12 (£10).
Here's what your money will get you:
Pay what you want
Rollers of the Realm
Zeno Clash 2
Sonic Adventure 2
Bionic Commando
Citizens of Earth
Pay more than the average
Renegade Ops Collection
Sonic Generations Collection
Resident Evil 4
Dead Rising
Tesla Effect: A Tex Murphy Adventure
Pay $12 (£9.04) or more
Motorsport Manager
Devil May Cry 4: Special Edition
Pay what you want for the Humble Capcom X Sega X Atlus Bundle
Psychonauts for free with Humble's End of Summer Sale
Time for a free thing! Huzzah. Head over to the Humble Store anytime from nowish to 6pm BST (around 10am PST) on Saturday 16th September and you'll be able to grab a free copy of Psychonauts on PC.
Psychonauts on PC (Steam) for free from Humble Store
WHile you're over there at Humble, you should also check out the latest batch of games that have been added to the site's End of Summer Sale range, including games from Rockstar, Square Enix, Capcom and a few others.
End of Summer Sale from Humble Store
One of this year's more pleasant surprises was just how good Tekken 7 ended up being. Everything from the super cool slow motion 'last hit' effect at the end of each round to the ludicrous level of customisation made it a winner for me. You can grab a PC copy of this one cheapest over at GamesPlanet currently, where it'll cost you £25.99 / $34.31 / €29.99 for a limited time.
Tekken 7 on PC (Steam) for £25.99 / $34.31 / €29.99 from GamesPlanet
UK Deals
Up to £25 gaming stuff with Amazon vouchers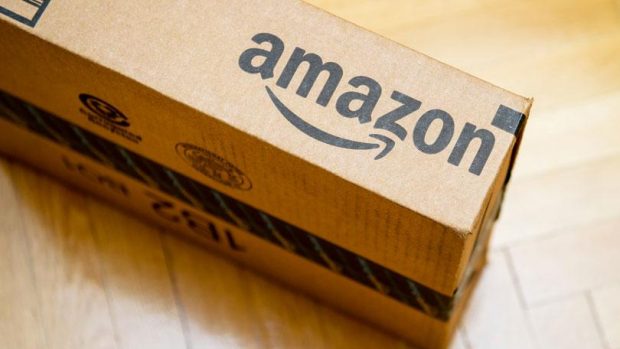 In an effort, I can only assume, not to be outdone by Tesco Direct's constant money-off voucher offers, Amazon UK has once again brought back a batch of codes that will get you up to £25 off various video games and consoles.
The vouchers in question are:
£5 off a £40 or more spend – VG5OFF40
£10 off a £75 or more spend – VG10OFF75
£25 off a £150 or more spend – VG25OFF150
There's a whole batch of things you can get with these vouchers, including a PC copy of Destiny 2 for £35, which ain't too bad.
Save up to £25 with Amazon Vouchers – ends Sunday 17th September
ASUS RT-AC87U Wireless Router for £128
I recently upgraded my home's internet and, in the process, picked up an ASUS router not dissimilar to the one in this offer. Purely judging by my own experience, my internet has never been quite as stable (though, to be fair, I was using a BT Infinity hub beforehand) and, as an added benefit, having one of these routers is a bit like having a Decepticon in your home, hiding eerily in the corner at all times. This particular router is at its lowest price to date, if you fancy it.
ASUS RT-AC87U Dual-Band Gigabit Wireless Router for £127.99 from Amazon UK
Get your own AI assistant with £50 off this week
I, for one, welcome our eventual robotic AI overlords and if you feel similarly, you can pick up an Amazon Echo with a nice £50 discount this week. Amazon UK is offering up the Echo in Black or White for £99.99, the lowest price yet for a brand new model. Just try not to talk about your super secret plans in front of it.
Amazon Echo for £99.99 from Amazon UK
US Deals
Mass Effect Andromeda from $17.65
Mass Effect Andromeda may have had a…let's call it, 'shaky' launch, but months of patches, tweaks, fixes and improvements must have made a difference. Surely. You can find out for yourself this week, as the game is down to as low as $17.65 on Amazon.
Mass Effect Andromeda on PC for $17.65 from Amazon US
Okay, we're done for another week. Keep in mind that deals, prices and availability can change at the drop of a hat, so apologies if you miss out on something you wanted. I'll be over at Jelly Deals, scouring the world wide web for more deals. Feel free to visit, or follow us on Twitter and give us a like on Facebook.
Did you know that Jelly Deals has launched a newsletter? It lets us bring the best deals directly to you each day. Subscribe here, if that seems like your kind of thing.