Warm-up Foxer (Where am I?)
I'm at the same latitude as one of Portugal's autonomous regions. I can see two suspension bridges. I'm in a country that has produced two Formula One World Drivers' Championship champions. Roughly thirteen miles away is one of the places pictured in today's Feature Foxer. I can see an invasive plant that came originally from South Africa. I'm standing in the shadow of a lighthouse. I'm less than a mile from a SAM launch site active between the mid Fifties and and mid Seventies. This location featured in one of Ubisoft's 2016 releases.
Feature Foxer
To fully defox this enlargeable geofoxer, identify all twelve locations plus the theme that links them.

* * *
SOLUTIONS
Last week's warm-up foxer: I was here (defoxed by Gusdownnup)
Last week's feature foxer (25 Things That You Might Find on a Map or Chart )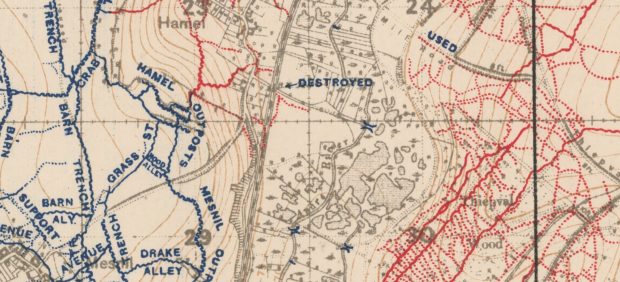 1. N NS – IONIAN SEA (Gothnak)
2. MN TNRNG – MOUNTAIN RANGE (Stugle)
3. TRP CFCN CR – TROPIC OF CANCER (Stugle)
4. PTRPTT GRW – PETER PETTIGREW (Gothnak)
5. WNDR SNTWRK – WINDROSE NETWORK (Gothnak)
6. T HDS LT NFSMG – THE DESOLATION OF SMAUG (phlebas, Gothnak)
7. TDLDM ND – TIDAL DIAMOND (Stugle)
8. YR H R – YOU ARE HERE (AFKAMC)
9. CM PSSRS – COMPASS ROSE (Gothnak)
10. TRRNC GNT – TERRA INCOGNITA (AFKAMC)
11. BTV – BATAVIA (Gothnak)
12. TMBL – TOMBOLO (AFKAMC)
13. NGLRDSTR TN – ANGULAR DISTORTION (Gusdownnup, EasyListening)
14. Y RSG LMYPLC – EEYORE'S GLOOMY PLACE (AFKAMC)
15. BBNDM – BIBENDUM (phlebas, unacom)
16. TRPST RT – TRAP STREET (AFKAMC)
17. PRT LNDCR SPLTTR – PORTLAND COURSE PLOTTER (Gothnak)
18. H CSNTL NS – HIC SUNT LEONES (Gothnak)
19. TR DRT – TRADE ROUTE (Gothnak)
20. BK RLLN – BAKERLOO LINE (Gothnak)
21. MXM MLV TNFGR – MAXIMUM ELEVATION FIGURE (AFKAMC, Rince Wind)
22. CNSTLLTN – CONSTELLATION (Gothnak)
23. SRPNT SHLD – SERPENT'S HOLD (AFKAMC)
24. HYP SMTRCTNTS – HYPSOMETRIC TINTS (Gothnak)
25. PNMC NL – PANAMA CANAL (Gothnak, Stugle)