20
The best horror games to put the spooks up you this Halloween
Developer: Storyyeller Games, Off The Beaten Track
Publisher: Schreihals Interactive
Awake isn't the most satisfying game on this list from a story standpoint, but what it lacks in a logical conclusion it makes up for with an interesting, experimental take on the adventure game genre. You play Marc, out camping with his girlfriend in the woods. Then you get murdered. Thankfully, though, death is not the end here, as Marc finds himself in a time loop, able to modify his environment to adjust the killer's actions. The end goal is to not get brutally killed. It'll last you about an hour, and it's a fun and eerie take on the slasher genre.
Developer: Illusion Ray Studio
Publisher: Movie Games SA, PlayWay SA
A very cinematic first-person horror game in which you play two characters; Adam in 1979, and Nicolas in the 19th century. Adam's a cryptanalyst (like wot Tom Hanks is in them Dan Brown movies) and Nicolas has daddy issues, and between them they are… pretty damn scared. At first it seems like a fairly typical haunted house story: Nicolas's power is lighting candles with matches, and Adam's power is, er, using a bizarre CIA gadget that lets him view the aura of the past, and shoot time beams at temporal anomalies. So, yeah, typical.
The Beast Inside ends up being a pretty wild ride, as well as creepy as all get out. It earns bonus points because you can put a box on your wife's head. Also environments are extremely pretty. But mainly the box thing. Did I mention you get a gun that shoots time?
Developer: Benajmin Rivers Inc.
Publisher: Benajmin Rivers Inc.
If this game is worse than death then boy I can't wait to die, because death must be awesome. It's a side-scrolling, pixel art, narrative horror game from Benjamin Rivers, creator of similarly side-scrolling, pixel art, narrative horror game Home. Worse Than Death is pretty different to its predecessor, though, with enemies, stealth and much scarier set-pieces.
It's still an adventure game at heart, so it's not massively challenging, but that works in its favour because you'll mostly be there for the intriguing plot. It'll put you off going to your high school reunion forever (if you weren't already put off going because, y'know, everyone you went to high school with will be there).
Developer: AOne Games
Publisher: AOne Games
Omen Of Sorrow is a 1v1 fighting game where you play as various horror staples, some more iconic than others. There's a Mummy, and Frankenstein's Monster, and Dracula and uh, a generic naked succubus and stuff. And I know it's sort of a bit rubbish, but you get to throat punch the Angel Gabriel as Elizabeth Bathory, who apparently had extremely jiggly boobs. It's not the best fighting game you could opt for, but it's a great pass-the-pad title for post-Halloween party pummelling. Perfect, too, for some light, tension-popping relief between scary films. I have a big soft spot for it.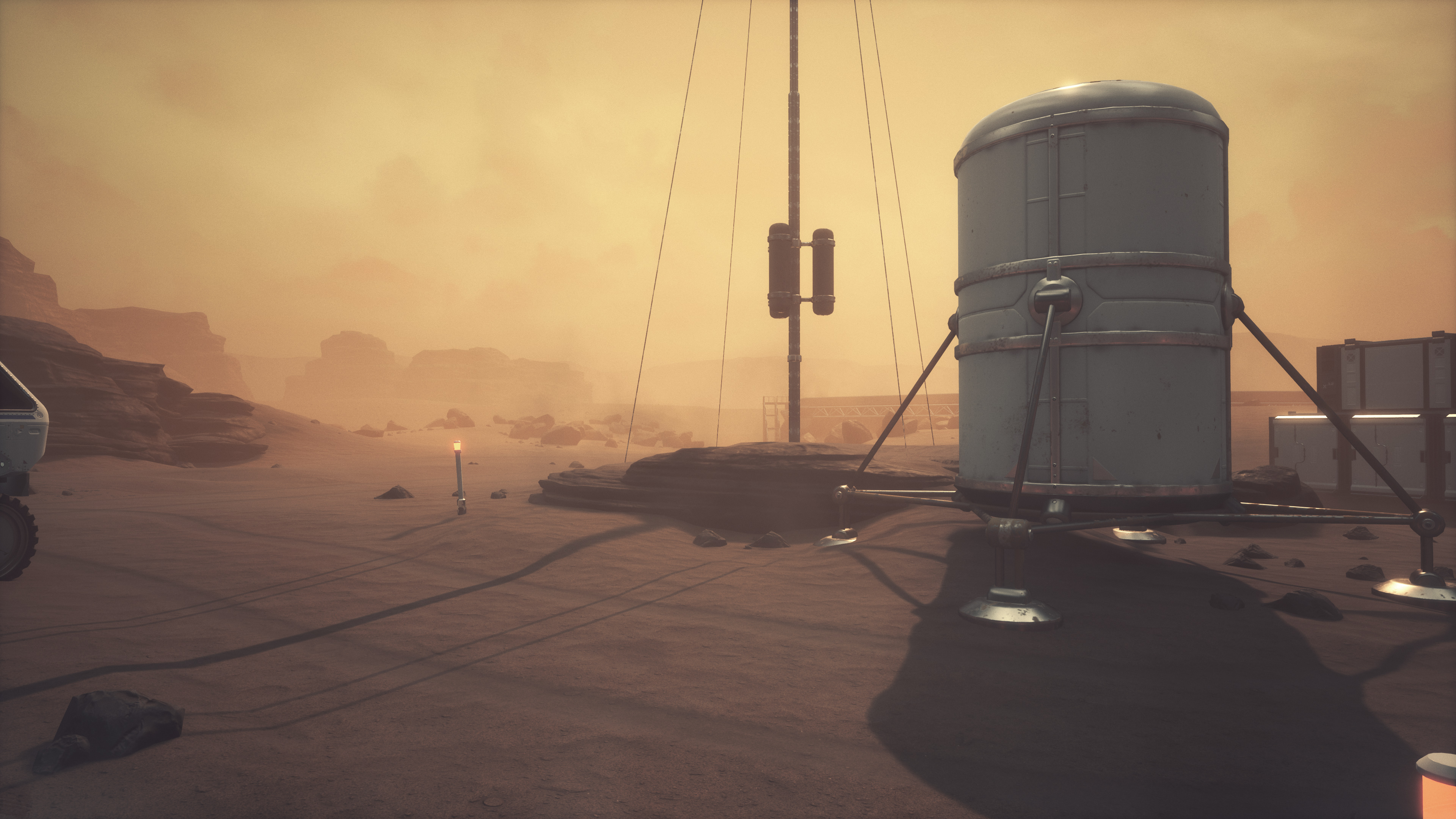 Developer: Rock Pocket Games
Publisher: Funcom
It's like Mountains Of Madness, right, by HP Lovecraft, but they've graduated from being on mountains to being on moons. Or at least near moons, cos they're on Mars, which has two of them. It's another first-person survival horror, and in this you trek around a Mars base fixing stuff — then discovering an unspeakable evil from beyond space and time, as you do. Its tentacles slam all over the shop, trying to give you a true Martian welcome.
Moons Of Madness is dead creepy, with some good puzzles. And who doesn't like a bit of Cthulhu Mythos in space? The people on Mars who get killed by tentacle monsters, I suppose. But you're not one of them, thank goodness.