3
Best PC gaming deals of the week - 10th January 2020
Cheap games, graphics cards, SSDs and more
Welcome to 2020, deals hunters. Your deals herald is finally back from her Christmas holidays and she's primed and ready to deal out some hot deals of the decade. We've got fresh off the press savings to be had on Monster Hunter: World's Iceborne expansion, plus loads of EA bits and bobs and Square Enix games, including 50% off the complete edition of their massive MMO, FFXIV. There are also loads of decent savings to be had on 1080p graphics cards right now, too, from AMD's Radeon RX 590 to Nvidia's GeForce GTX 1660, and a bunch of SSD savings as well, so let's get to it.
---
Game deals
---
If you've been itching to get a taste of Monster Hunter: World's Iceborne expansion, then you better head over to Green Man Gaming, where it's currently 13% off. That's just the expansion, mind, so you'll need to have bought the base game already before you can play it. If you've been waiting for the whole dinosaur trouser-making shebang, however, then you'll be pleased to here there's 12% off the Monster Hunter: World Master Edition as well, which includes the base game and the expansion.
---
At 4pm today (Friday 10th), the EverSpace Ultimate Edition will be 81% off over at Fanatical. That's a hefty saving for a bundle that contains the base game, all the DLC and expansions, the soundtrack and a digital artbook, and an excellent way to prepare yourself for EverSpace 2 when it comes out later this year.
There's also 86% off Deus Ex: Mankind Divided right now, as well as 62% off Shadow of the Tomb Raider's definitive edition, which includes the main game and seven DLC challenge tombs, plus a bunch of other extras. And, if you want to complete your nu Tomb Raider trilogy experience, there's also 77% off Rise of the Tomb Raider, and 77% off 2013's Tomb Raider as well.
Elsewhere, there are loads of savings to be found on various EA games, too, including 72% off Anthem, 54% off Unravel 2, 51% off Fe, 61% off Dragon Age: Origins, and 54% off Dragon Age II, and 63% off the Mass Effect Trilogy. There's also 77% off The Sims 4, and 54% off FIFA 20.
---
Meanwhile, over on GamesPlanet, it's a good time for totting up your Cities: Skylines expansions, as there's not only 75% off the main game, but there's also between 25% and 50% off a bunch of its DLC packs, including After Dark, Campus, All That Jazz, Green Cities, Industries, Natural Disasters, Nowfall, Mass Transit and Synthetic Dawn Radio.
You'll find many of the same EA savings here, too, although most aren't as good as the savings you'll get over on Fanatical. The only game that might be worth a look here is A Way Out, which is 60% off and isn't on sale over at Fanatical.
---
Every year, I tell myself, "This will definitely be the year I finally get into Final Fantasy XIV," and every year I do absolutely nothing about it. In 2020, however, I really have no excuse, as Humble have got the entire thing for 50% off for the next eight hours or so. That's right. The base game of A Realm Reborn, the Heavensward expansion, the Stormblood expansion and last year's much beloved Shadowbringers expansion. I should note, this isn't the Steam version of the game, but that's still a pretty great saving regardless.
There are also some huge savings to be had on some of last year's biggest games as part of Humble's ongoing Winter Sale, including 35% off Borderlands 3, 67% off Resident Evil 2, 25% off The Outer Worlds, 67% off Devil May Cry 5, 33% off Control, and 40% off Octopath Traveler.
It doesn't stop there either. There's also 50% off Ni No Kuni II: Revenant Kingdom, 50% off Dragon Quest XI: Echoes of an Elusive Age, 50% off Final Fantasy XV, 75% off Dark Souls III's deluxe edition, and 20% off Ollie's favourite They Are Billions to name just some of the highlights.
---
UK hardware deals:
---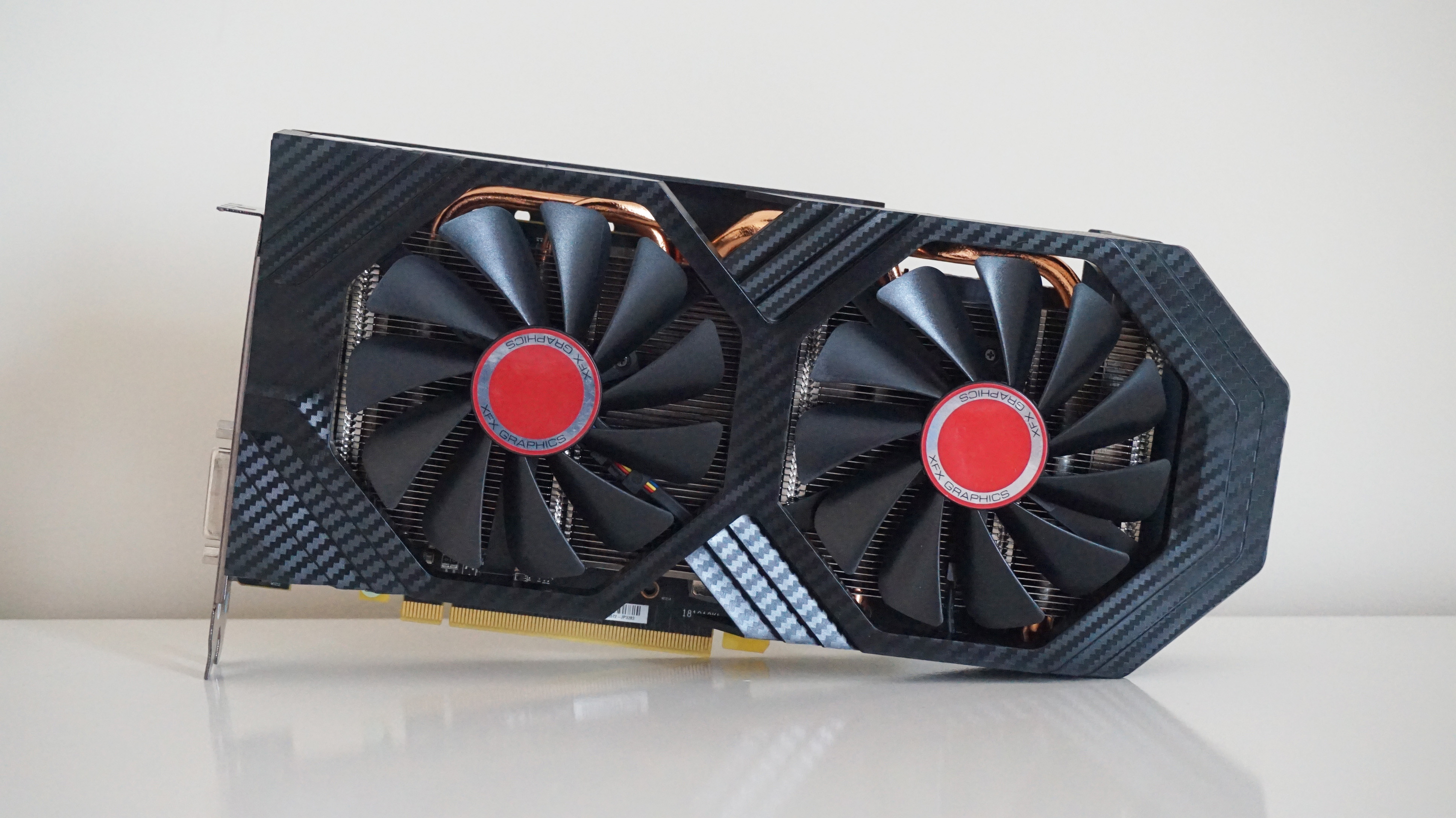 Personally, I'm still reeling a bit from last year's Black Friday bonanza when it comes to hardware deals, but the January sales just keep on rolling. Indeed, this XFX Radeon RX 590 FatBoy OC is down to £163 at Ebuyer, which is just a fraction more than the cheapest price I saw over that fateful day in November (£150). Plus, you get three months of Xbox Game Pass for PC thrown in, plus two free games as part of AMD's now extended game bundle.
You can also bag Zotac's GeForce GTX 1660 for just a little more at £180 (down from £200), or stretch just a little further to get PNY's GeForce GTX 1660 Ti Gaming OC Dual for £207. That's a pretty decent price for our best graphics card champ for 1080p, although you may want to wait and see what AMD have up their sleeve with their newly-announced, imminently arriving competitor, the Radeon RX 5600 XT, before taking the plunge.
Elsewhere, the stereo version of one of our best gaming headset recommendations, the Logitech G432, is currently £10 off over on Amazon. Normally £50, the Logitech G322 is now £40, which is just a couple of quid more than what it was over Black Friday.
You can also get a 500GB Crucial MX500 SSD for £52 right now, which is in fact cheaper than what it was over Black Friday. In fact, the only time it's ever been cheaper than this in the last year is last May when it went down to £50, so if your PC's in need of a storage upgrade, this is an excellent time to do so. For more info, read our Crucial MX500 review.
---
US hardware deals:
---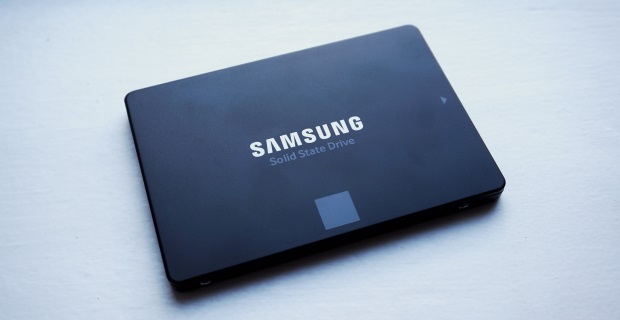 There are more SSD deals to be found over in the US, too, albeit this time on the even nippier Samsung 860 Evo. The 1TB model, for instance, is currently down to $130 over on Amazon, which isn't as cheap as it was over Black Friday unfortunately, but it's still a decent price compared to what it's been over the last year. Don't fall for the 500GB price, though, as that's a lot more expensive than it's been over the last 12 months, and isn't really much of a saving at all. Neither is the 1TB Samsung 970 Evo, for that matter, so don't get tempted by that one either.
Alternatively, the 1TB Samsung 860 Qvo is also going for a good price right now – $100, down from $130. Again, it was cheaper over Black Friday, but relatively speaking it's still a decent deal compared to how much it's gone for over the last year.
If you're after a good but cheap 1080p graphics card, on the other hand, then there are two pretty good deals on right now. First is the Gigabyte Radeon RX 590 Gaming for $180 (which comes with Ghost Recon Breakpoint or Borderlands 3 for free, plus three months of Xbox Game Pass for PC), and second is the MSI GeForce GTX 1660 Ventus XS OC for $190 after rebate and using the promo code VGAPCRW426. Personally, the RX 590 represents better value for money overall, if only because of all those bundled freebies, but the GTX 1660 is still the best way to get a modern Nvidia graphics card without spending over $200. A GTX 1660 Super, meanwhile, will set you back at least $230, if not slightly more, so those on a budget may well find the GTX 1660 a better option.
---
That's all for this week's deals heralding. As always, some of these deals may get snapped up pretty fast, so apologies if some of these have already gone by the time you click on them. Until next week, happy hunting!