6
Monster Hunter: World performance guide: Get your PC Iceborne ready
How to get the best settings for the best performance
Monster Hunter World PC performance: Nvidia GeForce RTX 2060
The Nvidia GeForce RTX 2060 is an excellent graphics card for 1080p and 1440p alike, but ever since Capcom added in DLSS support for Monster Hunter: World, the RTX 2060 has really come into its own. Able to push much higher into fancier graphics settings, the RTX 2060 is a great hunting buddy for aspiring dinosaur hat makers.
I've got the Founders Edition on test here, which has a base clock speed of 1365MHz and a boost clock speed of 1680MHz. This is fairly typical compared to other third party RTX 2060 cards, a lot of which push its boost clock speed even higher. As a result, these speeds are probably the least you can expect to see from an RTX 2060, with faster cards likely able to squeeze even more out of it.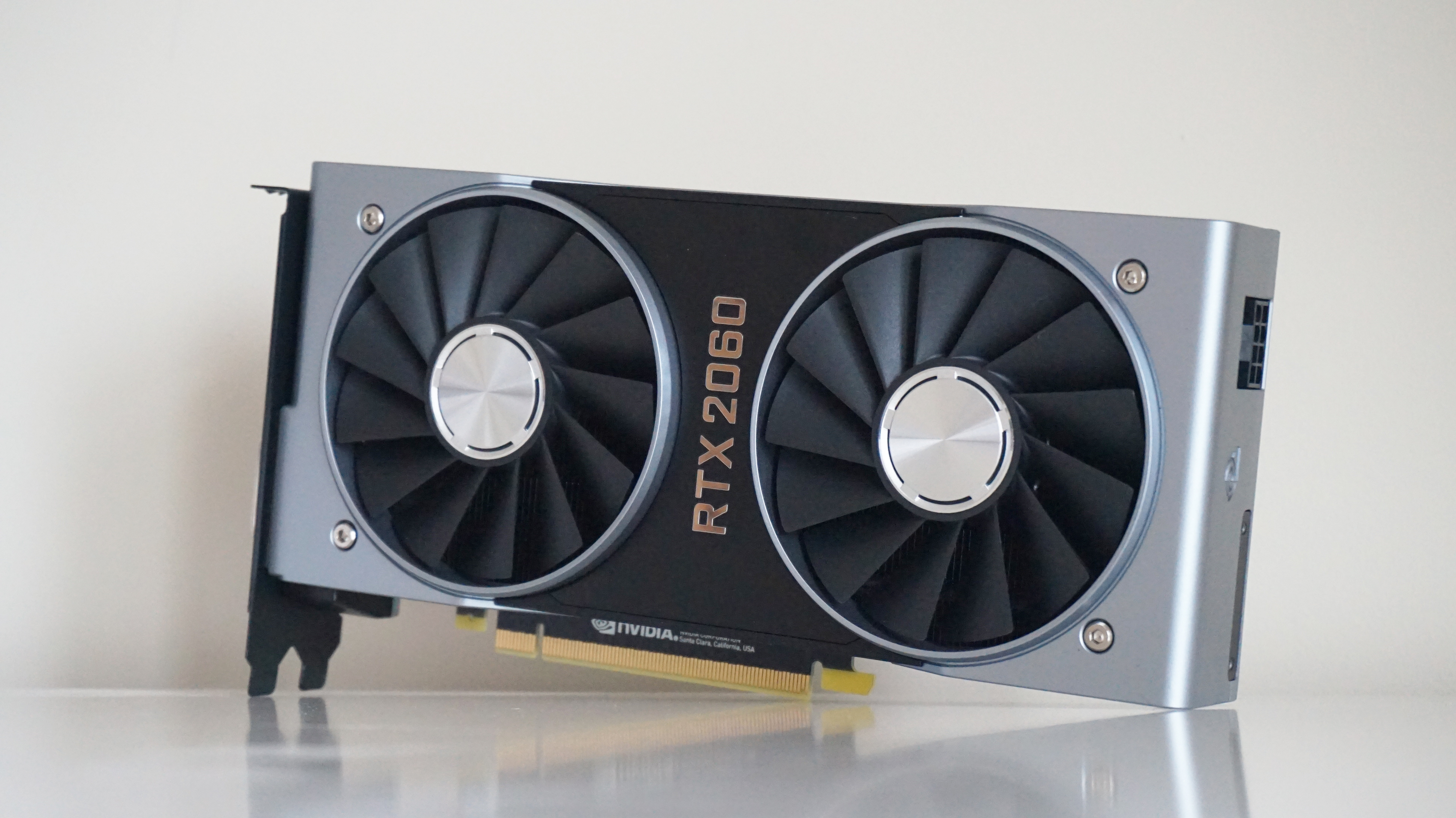 Can I play this at 1920×1080?
You sure can, Captain McSlice, and you can whack it straight up to Highest no problem for a smooth average of 70fps. No DLSS required.
Can I play this at 2560×1440?
Affirmative, Lieutenant McDice. If you're not a fan of how DLSS looks in Monster Hunter: World, then your best bet is going to be High at this resolution, where you should see smooth average frame rates of around 62fps. However, stick DLSS on and you can easily push it all the way up to Highest, where you'll see a jump from around 45fps sans DLSS to a smooth 63fps.
Can I play this at 4K?
That's another yes, General ChoppyMcChop, although you'll have to make do with Mid here regardless of whether you've got DLSS turned on or not. Without it, you can expect an average frame rate of around 35fps, but switch it on and that will jump up to a much more pleasant 52fps.
---
Want to see what other graphics cards make of Monster Hunter: World? Here's a handy list of links: