6
Monster Hunter: World performance guide: Get your PC Iceborne ready
How to get the best settings for the best performance
Monster Hunter World PC performance: PowerColor Radeon RX 570 Red Dragon (8GB)
Despite getting on a bit, AMD's Radeon RX 570 is still falls under the recommended PC requirements for Monster Hunter: World, which is good news for anyone hoping to get a bit of dino-slaying action in without upgrading their graphics card. It's still a pretty demanding game, though, so you may have to temper your expectations a little, but on the whole you should get some highly playable frame rates here.
That said, you may well see slightly better results than what I've detailed below, as PowerColor's Red Dragon version is one of the slower 8GB cards you can buy right no.w With a boost clock speed of just 1250MHz, it's quite a way behind the very top-end cards with boost clocks up in the mid 1300s. Still, as a baseline experience, there's a lot to like here, so let's get on down to some of those lovely frame rates.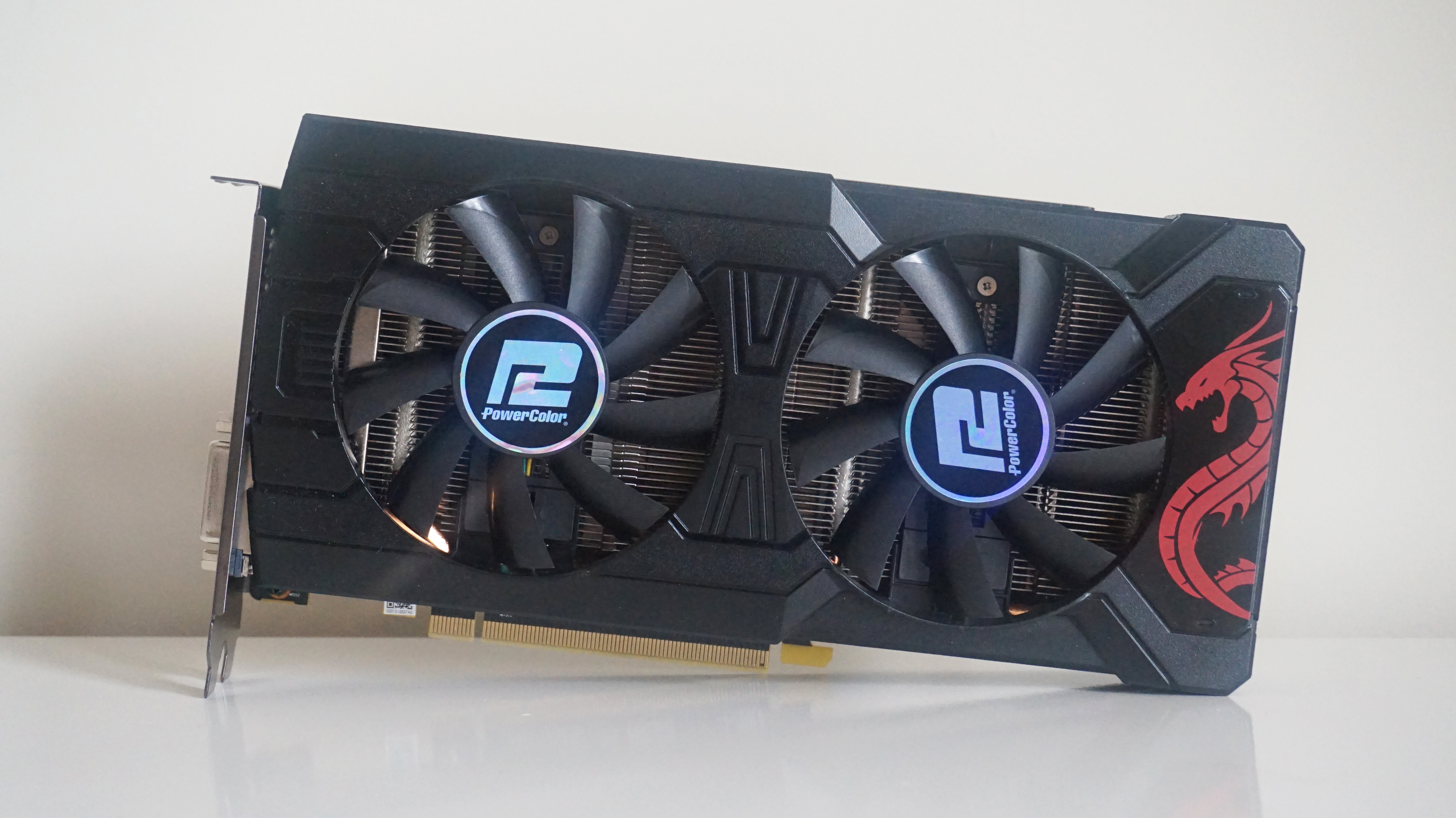 Can I play this at 1920×1080?
Yes indeed. Mid will get you the smoothest average frame rate, settling bang on 60fps in my tests, but you're probably fairly safe bumping the quality up to High instead. Here, I saw an almost as smooth average of 57fps, so you may as well enjoy those slightly prettier textures. Highest is doable as well, but here you're only looking at a rather choppy average of 39fps.
Can I play this at 2560×1440?
Just about, but Mid is as good as it gets here, and even that's a bit optimistic. Still, 40fps isn't to be sniffed at, and is still pretty good going for this type of card.
Can I play this at 4K?
Alas, 4K is beyond the RX 570, but then it was never destined for 4K gaming in the first place. Stick with 1080p instead.
---
Want to see what other graphics cards make of Monster Hunter: World? Here's a handy list of links: