6
Monster Hunter: World performance guide: Get your PC Iceborne ready
How to get the best settings for the best performance
Monster Hunter World PC performance: Sapphire Radeon RX 5500 XT Pulse (4GB) and PowerColor Radeon RX 5500 XT Red Dragon (8GB)
AMD's Radeon RX 5500 XT is a real powerhouse for its tiddly price, and I've grouped both the 4GB and 8GB versions of this card together here because their benchmark results are so gosh-darned similar.
The 4GB version is Sapphire's entry-level Pulse model, while the 8GB version is another entry-level card from PowerColor. Both represent the cheaper end of what's available for each type of RX 5500 XT, so the results below should be taken as a base line experience rather than the absolute cream of the crop. Still, as you'll soon see below, there's plenty to like here, especially at 1080p.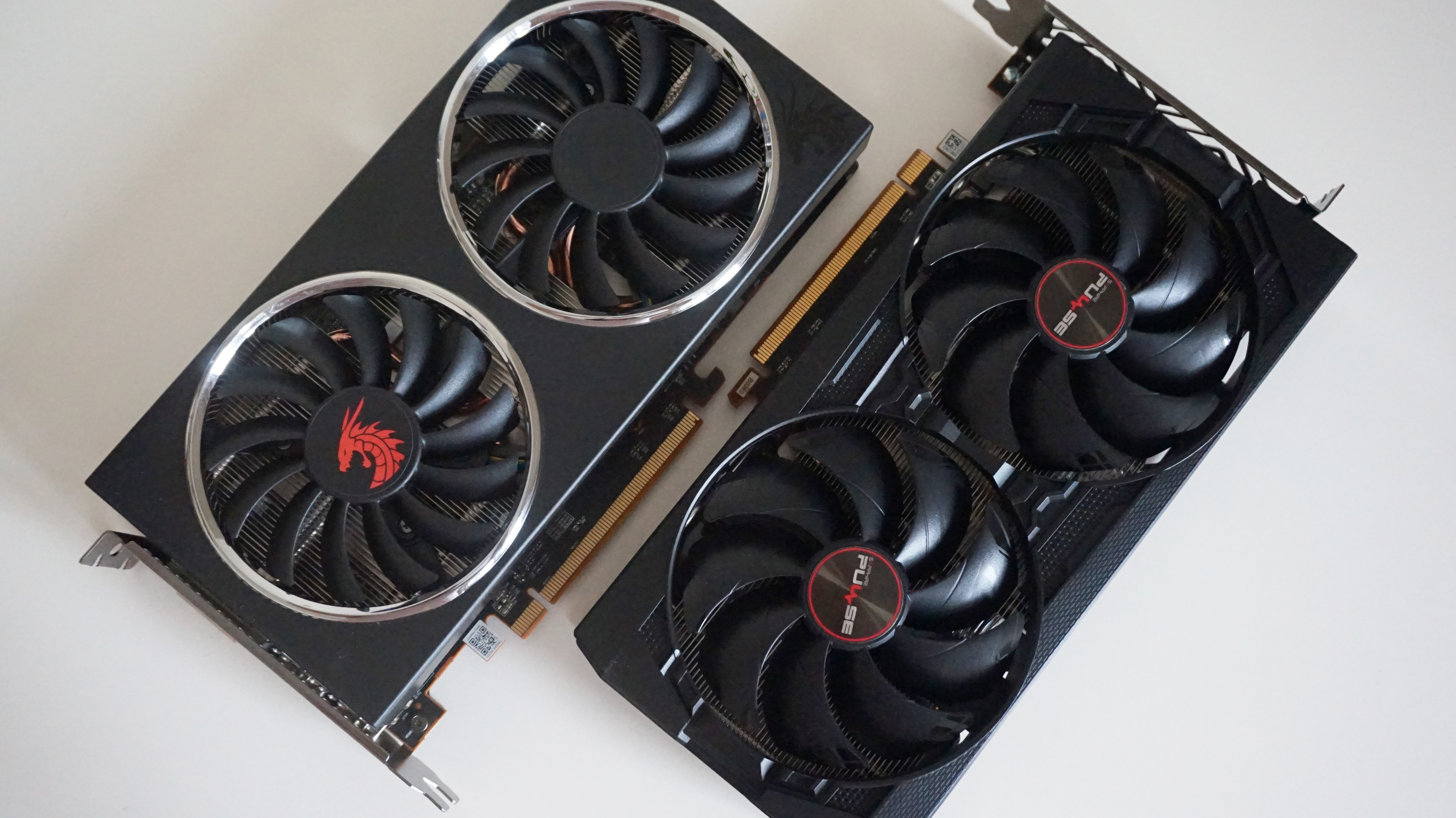 Can I play this at 1920×1080?
Yes indeedy. In both cases, you'll get 60+fps frame rates on High at this resolution, with the 4GB card offering up an average of 65fps and the 8GB card pushing it just a little higher at 69fps. Highest is doable on both cards, but with an average of just 45fps across both cards, it won't be nearly as smooth.
Can I play this at 2560×1440?
Yes, but Mid is your best bet here. Again, both cards produced nigh-on identical average frame rates here, coming in at 49fps apiece. Turn off that volumetric fog, though, and you should see at least a small bump to push it over that 50fps line.
Can I play this at 4K?
Alas, 4K is very much beyond the limit of what these 1080p-oriented cards are capable of in this game, so don't even go there.
---
Want to see what other graphics cards make of Monster Hunter: World? Here's a handy list of links: