52
2020's most exciting new PC games
2020 vision
What is it? "A game based on the paintings of the Avengers on the sides of fairground rides" – Nate Crowley, 2019.
When is it out? May 15th, 2020
Nate: Well, I don't know about you, but I for one can't wait to see Ron Weasley and the other folks from the space ship Enterprise take on Lex Luther and his Daleks in this thrilling adventure. May the 15th be with you!
What I'm saying is, the major pop culture franchises are starting to feel a bit like giant men with hammers, smashing me around the inside of a lightless shipping container as I whimper for help: they're huge, I can't get away from them, and my brain is now so damaged I can barely tell them apart any more as they continue their merciless pounding.
Given that context then, I'm excited for the release of Marvel's Avengers, and it doesn't even matter to me any more that all the superheroes in the game look and sound slightly, but eerily, different from their on-screen counterparts. After this long under the hammers of Disney's brutes, I'll take what I'm given, offering a thumbs-up as I wolf it down with a mouth full of shattered teeth.
No, really though, it looks good, even if it seems they've let the hammer-wielding men write the script.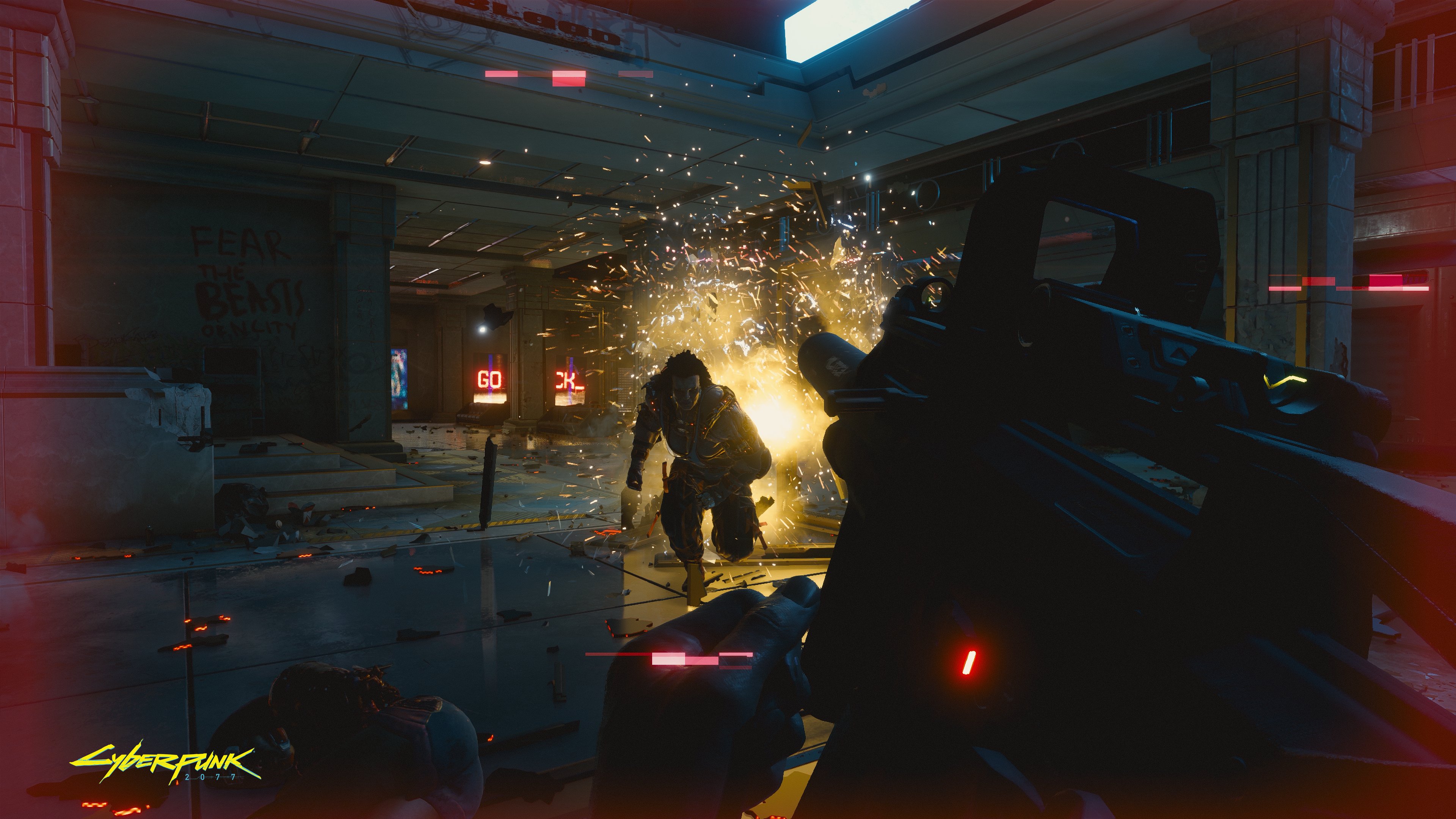 What is it? After CD Projekt Red were done with The Witcher they decided to adapt a popular TRPG, and the result is a first-person action RPG that everyone is going pre-release bananas for.
When is it out? September 17th, 2020
Alice Bee: Sheesh, when I was a kid a cyberpunk was someone who listened to Rancid and whispered filthy things in chat to Night Elves playing in rp servers! Ha ha ha! I kid of course, because the first edition of the Cyberpunk tabletop game, on which this video game is based, came out before I was born.
I was initially lukewarm at best on Cyberpunk 2077, because all we saw were very pretty videos that were clearly extremely scripted and probably not representative of the actual experience of playing the game. Also the first video had what I consider an unnecessary amount of ice cold, nude, almost dead woman. Like, I don't need a close up of a damp nipple as a shorthand for your game being gritty and detailed.
The most recent big chunk of game shown off in a video still felt pretty tightly controlled – as show demos all do, in fairness. I also, alone of the 7.5 billion people on the planet, have concerns about Keanu Reeves appearing as a cyber ghost who lives in your head, because voice acting calls for more bombast than Keanu's brand of tender yet implacable hardman. Like, I love Keanu, I'm just saying, is this the right job for him? BUT…
… God, it does look like so much fun doesn't it? Not being a shooty punchmaster, but being a hacker, crawling through the walls, hiding in ur computerz, and garroting people with your laserwhip. Yes, that I will take unlimited helpings of, please. Jack me the fuck in.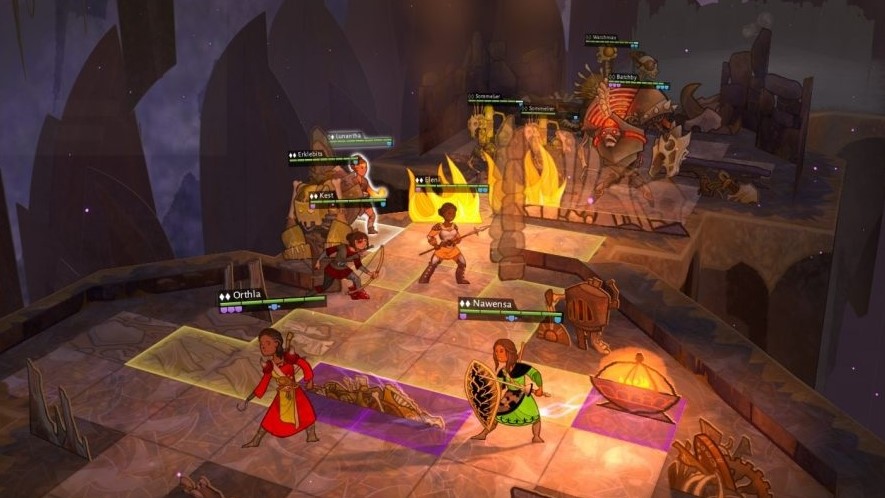 What is it? A turn based combat and story creation game.
When is it out? May-ish 2020
Sin: I almost didn't include Wildermyth because I fear that by banging on about it too much I'll start to put people off. But a lot of you will understandably wait for a game's full release rather than take a punt on it in early access, so it belongs here. It is already one of my favourite games. You lead three farmers as they defend their village, then head out into the world to fight a great menace.
Along the way they'll grow and change more as people than as classes or piles of statistics. You must explore a strategic map, fighting and exploring and suffering and celebrating and dying across multiple generations, before the final showdown with whatever evil you're up against this time. Travelling and fighting can kick off subplots for specific characters, which tell succinct but excellent micro-stories to flesh them out and tempt you to care about them a little too much. Its fighting is small scale but fierce and always threatening, losing anyone stings, and the strategy layer is just complex enough.
You'll build occasional facilities like a tannery or woodcutter, to provide resources you can build weapons with in the next chapter of your story. You'll make decisions you regret. You'll get complacent and someone will lose an arm to an already wounded monster you underestimated. You'll choose cruelty and feel guilt for it. You'll take a full month away from saving the world to build a monument to your fallen friend.
It is very, very good already and I am excited to see it take off.
What is it? A sort of tactical king 'em up? Game Of Thrones simulator? You are a king, and you have to make political decisions, whilst also not annoying your family, whilst also not annoying your subjects.
When is it out? Early 2020
Alice Bee: I played Yes, Your Grace at EGX and absolutely loved it. The start of the game is sort of a massive spoiler, since a giant enemy army is already at the gates of your castle being very menacing, and you have to give an inspiring speech. But then it flashes back in time, and I don't know if you can actually do anything to avert military disaster, but boy I really hope so.
In Yes, Your Grace, you are the king, and you go around your castle solving different problems. Your daughters are at various stages of being headstrong and are not fans of arranged marriage for political reasons, the selfish children. Then you might go and inspect the dungeons, which are falling apart a bit, but also contain a drunk hooligan. There's a "we made a promise long ago and forgot about it" kind of devil's bargain in play with you and your queen. And, you get petitioned every day by your subjects, who come to your throne room and ask for stuff.
People need food, funds, and sometimes they need some big rough army lads to protect them from marauding bandits. It's got a similar vibe to Reigns, but instead of swiping cards you get to see people actually chumping up to your throne and paying obeisance. I'm fully on board.
What is it? A melancholy time travelling visual novel about relationships, regret, and music.
When is it out? Early 2020
Sin: If I'd given it more time this would likely have been my pick of EGX. Across The Grooves tells the story of Alice, a woman who's sort of content in her unassuming life, until she listens to a vinyl record sent by a former lover, and gradually realises that something has changed in her past.
It's a gorgeous game with an appropriate focus on music and sound, and the central conceit is a really interesting one. You investigate, of course, and try to track down this mysterious lover, while trying not to worry your friends, who you're suddenly alienated from because your version of reality no longer matches theirs. The knock-on effects of some unknown change in your history have huge narrative potential, and from what I saw, Across The Grooves focussed on the personal and the emotional rather than the overworn science fiction angle many writers would have gone for. There's a potent shot of wistful, existential sadness to it, but it's mostly very warm.
I am very prone to reverie, wallowing and wandering and imagining all the possible ways my life would have changed had I said or done one thing differently years ago. It's fertile ground for introspection, and a credit to the creators that amongst all this, I was thinking exclusively about Alice's story and life instead of my own.