111
The best strategy games on PC
Divide and conquer
20. The Banner Saga
The Banner Saga is an epic turn-based strategy series whose story spans across three separate games. While The Banner Saga 2 is arguably the best one in the trilogy, introducing more enemy types and classes to keep things interesting, this is very much the second act of the game's wider narrative, so it's definitely worth playing right from the start.
The pseudo-rotoscope, Norse-themed art is glorious, evoking some dark animation dimly remembered from the late 70s, but what gives The Banner Saga as a whole its staying power is that it's a sort of rolling mood more than anything else. A disaster-strewn trek across a dying land, multiple, oft-changing perspectives, awful decisions with terrible consequences made at every turn, more a tale of a place than of the individual characters within it.
The feel of Banner Saga is what's most memorable, elevating choose-your-own-adventure tropes into real atmosphere. There's a reasonably robust turn-based combat system in there too, in which you regularly get to field armies of horned giants. A few punches are pulled, perhaps, but The Banner Saga has far more substance than might have been expected from a game which seems so very art-led.
19. Frozen Synapse
For five seconds at a time, Frozen Synapse allows you to feel like a tactical genius. You provide orders for your team of soldiers and then watch as enemies waltz right into your line of fire, or find themselves caught between a rock and a hard place, right on the killing floor. The next five seconds might flip everything around though, leaving you feeling like a dolt.
The beauty of Mode 7's clean and colourful game is that it plays on confidence and intuition rather than detailed analysis. Each 1v1 round of battle takes place on a randomised map, both participants draw up their orders and then execute simultaneously. If you know your opponent's style you might be able to flush his/her units out, or wait for them to show themselves. Maybe you'll have to take on the aggressive role, knowing that this particular enemy commander prefers to set up an ambush and wait. In a few short minutes, you'll perform flanking manoeuvres, lay down covering fire, attempt to breach and clear a room, and watch in horror as everything goes wrong again. But when a plan comes together? You're a genius again, for at least five seconds more.
18. Six Ages: Ride Like The Wind
Six Ages works as a strategy game because it's about influencing people, not just accumulating resources. Cattle and horses and food are vital, sure, but they're not everything, and you need to gauge many things that can't be counted. How the Grey Wings feel about you isn't presented as a number or bar, but what your traders and diplomats have to say. You're leading a village in a dangerous land of magic, religious conflict, and looming environmental crisis. Yes, it has bags of personality as your advisors snark and ramble and complain, and you explore the alien values of this colourful, yet malleable culture, but there are hard strategic decisions to make every year, even if the decision is to stay the course.
Success is about making good decisions in its many events, but also directing your clan's long term efforts behind the scenes. Where do you explore and when? Will your precious magic supplement your crafter this year, or is it time to risk a ride to the gods' realm to secure a special blessing? And those decisions can never be fully divorced from the wider situation. The ideal solution might be obvious but unaffordable, or contradict another plan you have going. Measuring all these political, economic, military, religious, and sometimes personal factors up against your long-term plans is a storytelling delight and a cerebral challenge all at once.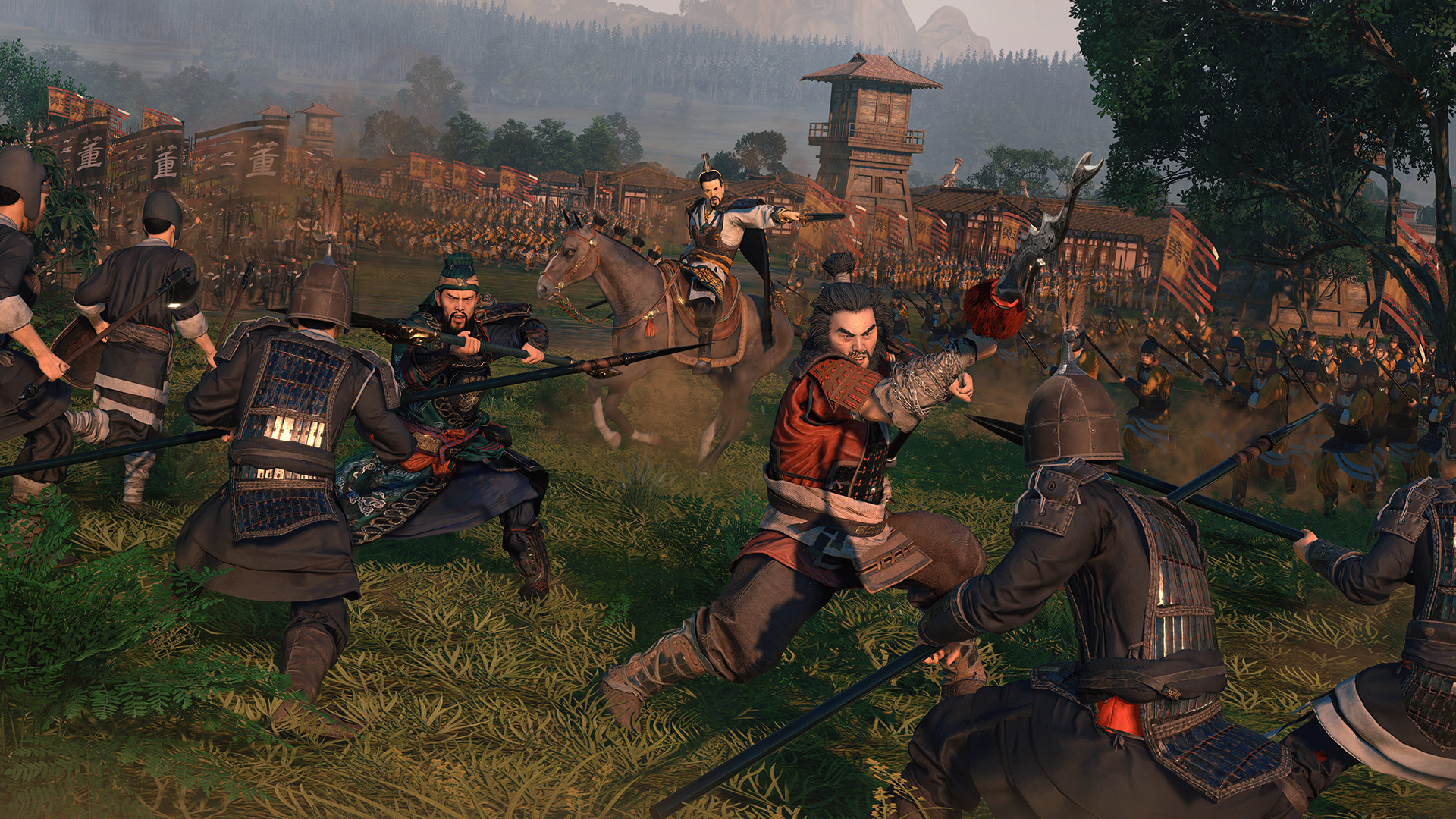 17. Total War: Three Kingdoms
Creative Assembly's historical Total War games have been going from strength to strength in recent years, and 2019's Three Kingdoms is arguably the best one yet. Set during China's titular Three Kingdoms period in the second and third century and based on the fourteenth century novel Romance Of The Three Kingdoms, this is the most dramatic and personal Total War game yet, making for some thrilling, real-time combat and some truly incredible stories.
For the most part, it's classic Total War. A large part of your time will be spent building towns, recruiting soldiers and moving your armies across a map of China as you try and unite your shattered land, but what sets Three Kingdoms apart is its intense focus on your individual clanspeople, giving each campaign a very human and emotional core from which to build your strategy from. Never before have we felt so invested in our Total War soldiers, and victory has never tasted sweeter (or defeat more gut-wrenching) as a result.
Sure, it ends up leaning more toward the 'romance' side of history than the cold, hard factual take we're used to seeing from a Total War game, but for us, it's all the better for it. If you're new to the series, Three Kingdoms is also the best place to start by a country mile, as both the campaign and its combat are easier to understand than ever before.
16. Desperados III
Picking between Desperados III and Shadow Tactics took an afternoon of beard stroking; but if Mimimi's real-time stealth tactics adventures have taught us anything, it's the value of carefully considered actions. Reinvigorating a sub-genre left dormant since the glory days of Commandos and Desperados, the German studio remind us of the pleasures of shuffling tiny murderers through dioramas, under the watchful – not to mention very green, and triangular – eyes of nervous bandits. Add an elegant, communicative interface and smart, interlocking character abilities and it's the best the genre has been.
A couple of vital tweaks see the cowboy-flavoured variation win out over the 2017 ninja adventure: for starters, the ability to fully freeze the action and program in multiple character moves for grand coordinated takedowns. While a key feature of Shadow Tactics, time continued there, making this the more surgical application. Secondly, the introduction of social stealth, a la Hitman, adding more variety as you encourage bandits to have 'accidents' around rodeo bulls and plot an audacious kidnapping from a grand party. Achieve it without mind control darts and we salute you. Yep: Desperados III is rootin' tootin' grade-A snoopin'.
15. Distant Worlds: Universe
By allowing the player to hand over the reigns of responsibility, Distant Worlds makes everything possible. It's space strategy on a grand scale that mimics the realities of rule better than almost any other game in existence. And it does that through the simple act of delegation.
Rather than insisting that you handle the build queues, ship designs and military actions throughout your potentially vast domain, Distant Worlds allows you to automate any part of the process. If you'd like to sit back and watch, you can automate everything, from individual scout ships to colonisation and tourism. If you're military-minded, let the computer handle the economy and pop on your admiral's stripes.
As well as allowing the game to operate on an absurd scale without demanding too much from the player in the way of micromanagement, Distant Worlds' automation also peels back the layers to reveal the working of the machine. It's a game with an enormous amount of possibilities and by allowing you to play with the cogs, it manages to convince that all of those possibilities work out just as they should.
14. Europa Universalis IV
Europa Universalis IV is far better now than it was at release. Over the years, Paradox had started to develop a reputation for launching games that required strong post-release support. Even though that's no longer the case and the internal development studio's teams are now in impeccable condition on day one, the strong post-release support continues. Now it's in the form of free patches and paid-for expansions.
The Europa series feels like the tent-pole at the centre of Paradox's grand strategy catalogue. Covering the period from 1444 to 1821, it allows players to control almost any nation in the world, and then leaves them to create history. A huge amount of the appeal stems from the freedom – EU IV is a strategic sandbox, in which experimenting with alternate histories is just as (if not more) entertaining than attempting to pursue any kind of victory. Not that there is such a thing as a hardcoded victory.
Providing the player with freedom is just one part of the Paradox philosophy though. EU IV is also concerned with delivering a believable world, whether that's in terms of historical factors or convincing mechanics. With a host of excellent expansions and an enormous base game as its foundation, this IS one of the most credible and fascinating worlds in gaming.
13. Mutant Year Zero: Road To Eden
A duck and a boar walk into a bar… sounds like the setup for a terrible joke, is actually the beginning of a quite excellent tactical adventure based on the tabletop RPG of the same name. Of course, walking in anywhere is ill advised in Mutant Year Zero, a game that hinges on you sneaking through large playpens to choose your angle of attack or pick off stragglers to thin the horde before noisy turn-based tactics commence.
It's the viability/necessity of stealth that gives Mutant Year Zero its distinct flavour, as you study awareness ranges, split and slink your party of three into ambush points and pray that probability is on your side. What could easily devolve into sterile optimization is spiced up with quirky mutation abilities – mind control, butterfly wings, weaponised gardening – and a pool of heroes you'll switch between to meet the varied challenges of bandits, robots and mutants.
It's also a rare game to achieve a lot of storytelling with little interruption, as short, characterful banter establishes our warriors and fills in the gaps in the enjoyable lore – it's our world, but set in a distant enough future that everyday junk has taken on mythic importance. It's funny and light on its feet, and how many games in this list can claim that? For extra fun, get the Seed of Evil DLC, too – it has a fire-breathing moose. How many games in this list can claim that?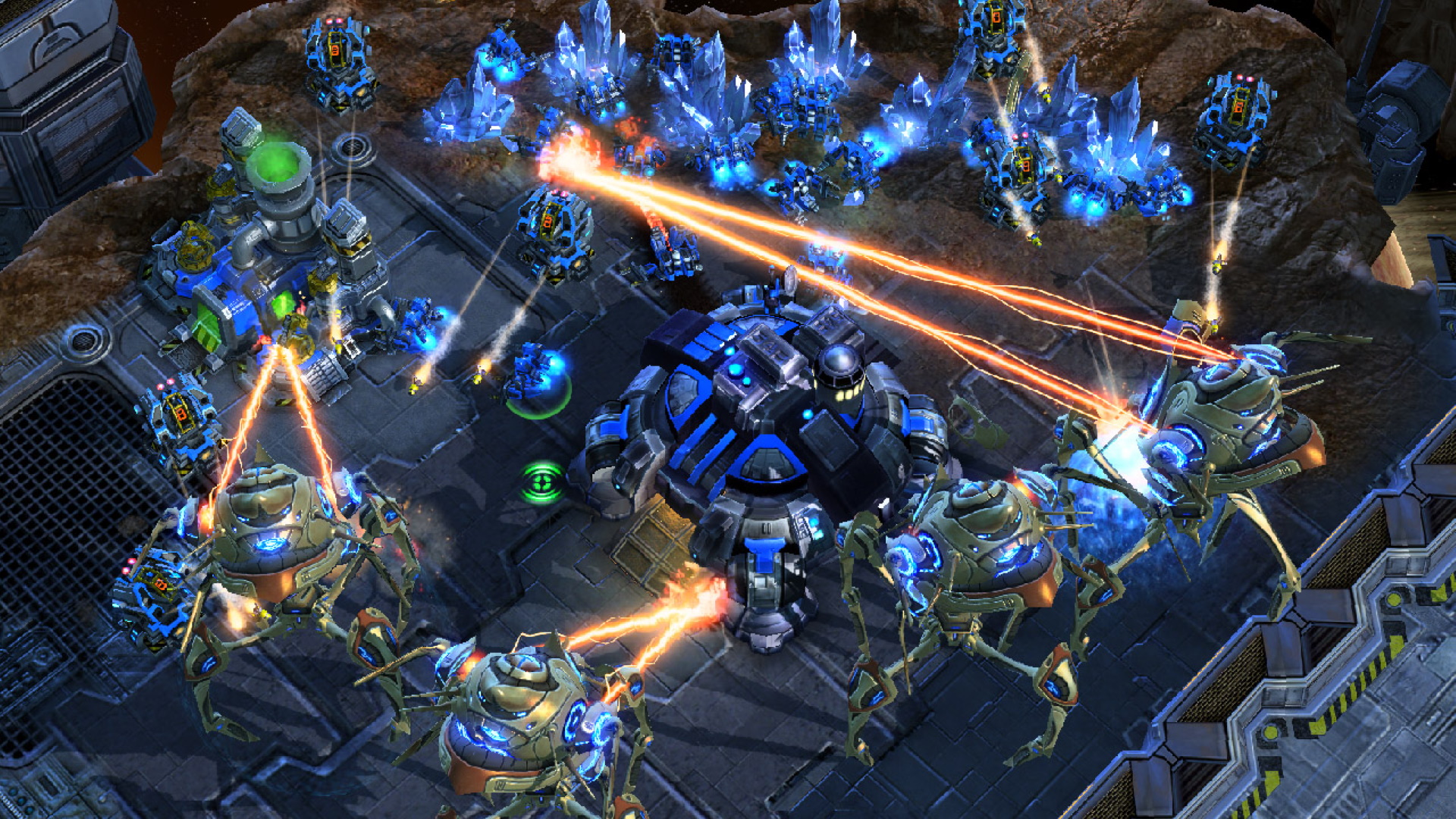 12. StarCraft II
StarCraft II is the Platonic ideal of the micro-heavy multiplayer RTS game. Watching expert players at work is bewildering, as the clicks per minute rise and the whole game falls into strange and sometimes unreadable patterns. According to the StarCraft Wiki, a proficient player can perform approximately 150 productive actions per minute.
"Oh bother", you might be thinking, "I usually only click my mouse 150 times a year unless I'm photoshopping bees onto a picture of a politician's face." Fear not. StarCraft II may be included here because it has perfected an art form that only a dedicated few can truly appreciate, but its campaigns contain a bold variety of missions, and bucket loads of enjoyably daft lore. Though its dour single-player campaign is a big ol' nope in terms of storytelling, most recent expansion Legacy of the Void has an Archon mode that even offers two-player coop, so you can share all of those actions per minute with a chum.
11. Total War: Warhammer 2
Of course, for all the praise heaped on Total War: Shogun 2 and Three Kingdoms, there's one thing they seriously lack. Monsters. Total War: Warhammer II, however, solves the series' Vitamin M deficiency with aplomb. Technically, this game is more like an absolutely titanic piece of DLC for the original Total War: Warhammer than an actual sequel. While it has its own set of factions and its own campaign map, its true glory is arguably in its Mortal Empires campaign, which mashes together the maps and faction sets for both games for a beautifully bloated experience. It would be worth the asking price for that alone.
As well as adding a bewildering variety of fantastical unit types, from dragons to giant spiders and towering undead crabs (yes, mate), Warhammers I and II fundamentally changed the dynamics of the battlefield from their historical stablemates. Hero units are of dramatic importance to armies, capable of holding their own against hundreds of bog-standard troops, while a robustly designed magic system allows for game-changing battlefield effects to be deployed, at the cost of yet more micromanagement.
Given the massive differences between factions (skeletons, vampire pirates, Aztec lizards and cannibal goatmen are just the tip of the iceberg), the game arguably offers much greater replayability than any others in the series – although that's arguably of little interest to players who come to the Total War in search of realism.