150
The best RPGs to play on PC
Level up
10. System Shock 2
System Shock 2 is one of the best games ever made, whatever the chosen category might be. It's one of the finest sci-fi games, crafting an almost unparalleled sense of place through careful use of its relatively crude engine and sublime audio design. Few games, whether set in the depths of dungeons or the depths of space, have captured the claustrophobia that comes from being surrounded by death. You're never allowed to forget that a skin of metal separates you from extinction and that the interior spaces that the universe is pressing against from the outside are filled with corrupted and corrupting organisms.
That sense of dread and doom makes Irrational's masterpiece one of the greatest horror games and, as a sci-fi horror RPG, it is unique. Character creation is in the form of a prologue and tutorial, guiding you through initiation into your chosen branch of service in the Unified National Nominate, and then, during the maiden voyage of the Von Braun, something goes horribly wrong. Shock 2 is a first-person survival horror game – a rare enough thing in and of itself – but it's the use of RPG mechanics such as inventory management and character development that allow it to retain its power on repeated visits. There is no other RPG so tightly designed, so terrifying and yet so open to experimental play.
Where can I buy it: GOG, Steam.
What else should I be playing if I like this: The Bioshock games borrow half of the name but drop most of the roleplaying conventions, most notably inventory management. Or you could hold out for the System Shock 2 remake, currently in development.
9. The Elder Scrolls V: Skyrim
The two things Elder Scrolls games do well are landscape and what we'll call choiceyness. Skyrim has both in spades.
Where Oblivion was criticised for being trad-fantasy to the point of blandness, Skyrim is a far more interesting world to explore. Huge mountains with snow-covered peaks roll into forests, marshes, bogs, ice caves, and each town and city has something unique about it. It's a game in which you want to go on an adventure, and where you can feel like you're on a grand journey simply by endeavouring to walk from one end of the world to the other.
The choiceyness comes from Bethesda's continued commitment to covering their world with a dozen equally-engaging activities. Yes, you're the Dragonborn, the one and only, and the world depends on you to save it, but also there's a mage's guild to lead, a fighter's arena to conquer, the murderous Dark Brotherhood to join, and so on. None of these activities is as fleshed-out as they might be in a more focused game, but the variety and number of possible experiences is the whole point. Skyrim is a game to lose yourself in.
And then, of course, there's the mods. It's not commonplace for Elder Scrolls games to receive tens of thousands of updates from its players, but keep in mind how remarkable it is that Skyrim's audience have written whole new questlines, re-balanced combat, introduced new genres, and prettified the entire world far beyond what Bethesda could hope to accomplish on their own. Buy Skyrim today and you could be playing it for the next decade.
Where can I buy it: Steam, Bethesda.
What else should I be playing if I like this: Bethesda's games follow a similar structure, so if you like Skyrim, you will also like post-apocalyptic shooter Fallout 4 or the earlier, weirder Elder Scrolls III: Morrowind.
8. Disco Elysium
What's the larger compliment: that Disco Elysium is the highest new entry in this list at number 8, or that it moved Planescape: Torment out of the top ten in the process? If you're looking for a beautifully written RPG which offers something different in its setting, which grapples meaningfully with what it means to be human, you are no longer limited to Black Isle's 21-year-old classic. You can play this (and then play Planescape afterwards – because it's still great).
Disco Elysium marries a novel set of mechanics with a funny, human, well-written script and an original setting to explore not tied to any existing media property. The mechanic is that your skills are internal voices of your protagonist that you can engage in conversation, and that you can internalise ideas you encounter in exploring the world in ways that can help or hurt your character. The setting is Revachol, a city on an island still marked by a failed communist revolution.
These two things work together to create a game all about what kind of person you are, who you want to be, and what it means to really change. Disco Elysium strays close to being a game about how cool it is to be a fucked-up, renegade cop, but does an admirable job of holding a mirror up to the real harm that person can cause, and giving you the tools to make amends. (It still ultimately asks you to perform emotional labour on behalf of a fuck up man for 25 hours – your tolerance may vary).
It's also, finally, the rarest of all things: a meaty, narrative RPG that contains no combat whatsoever. If you wished your explorations of Rapture or Skellige weren't constantly interrupted by the need to shoot a Splicer or stab a Drowner, then Disco Elysium's for you.
Where can I buy it: Steam, GOG
What else should I be playing if I like this: The closest comparable RPG is probably Planescape: Torment, which grapples with similar ideas.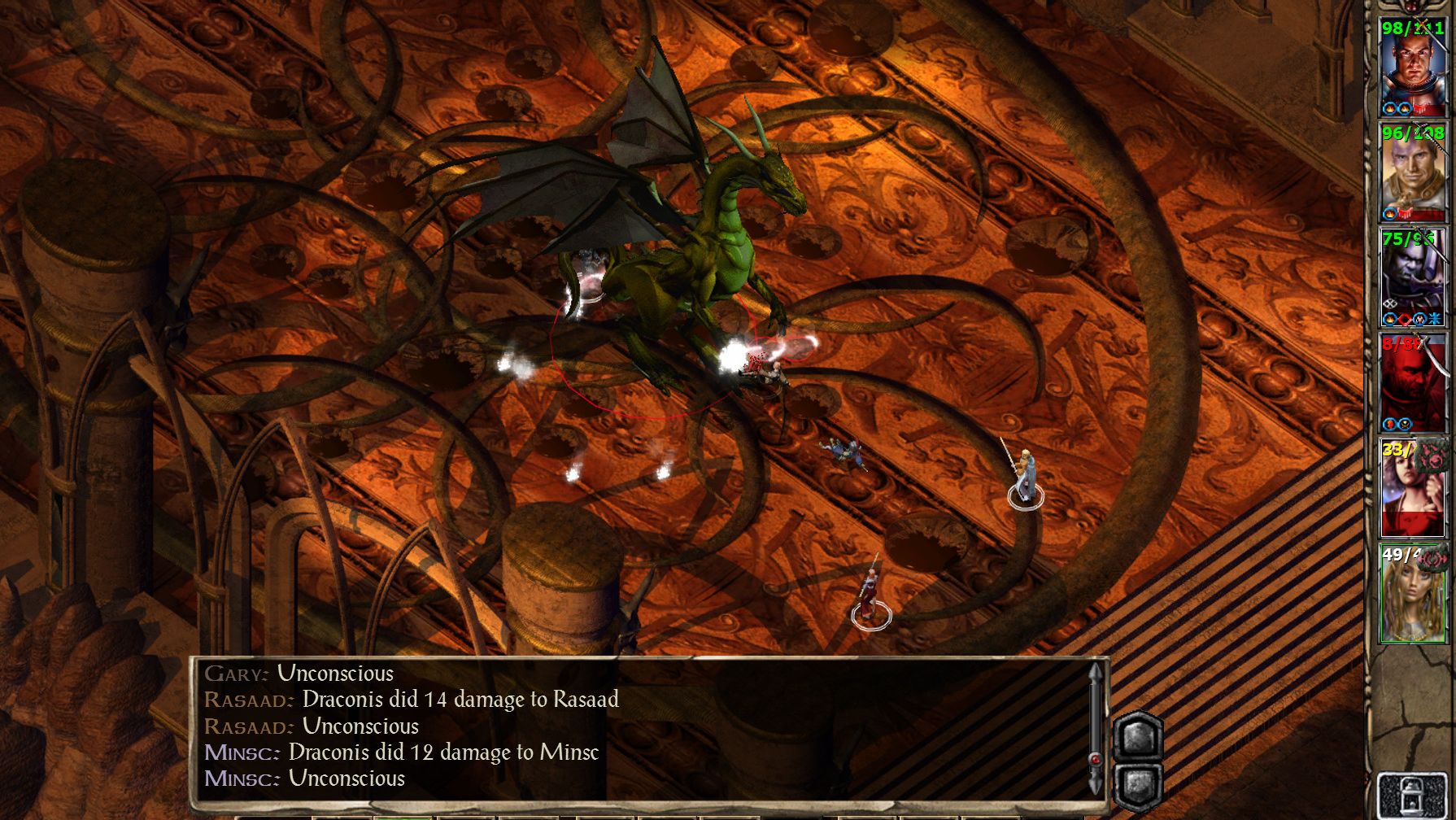 7. Baldur's Gate 2: Shadows of Amn
As far as certain types of fellow on certain types of forum feel, this was Bioware's last great game. They'd stick with Advanced Dungeons & Dragons rulesets for a little longer after this, but the combination of sourcebook purity, the relative timelessness of the 2D art and a complete, well-escalated and impressively dark singleplayer storyline keeps it a solid favourite. This was Bioware setting out their stall as roleplaying kings rather than fans, and even if they've long since said farewell to its heavily statistical and strategic combat, it's absolutely the foundation of the memorable characters and moral agonising that makes Mass Effect and Dragon Age so popular now. And even games like Anthem have a lot to… no, no I can't do it. Anthem was terrible.
Where can I buy it: Steam or GOG. The non-enhanced version is also available from GOG.
What else should I be playing if I like this: Pillars of Eternity is the closest we've got to a latter-day Baldur's Gate, while Divinity: Original Sin also has a look at classic cRPG values but through a more action-orientated lens.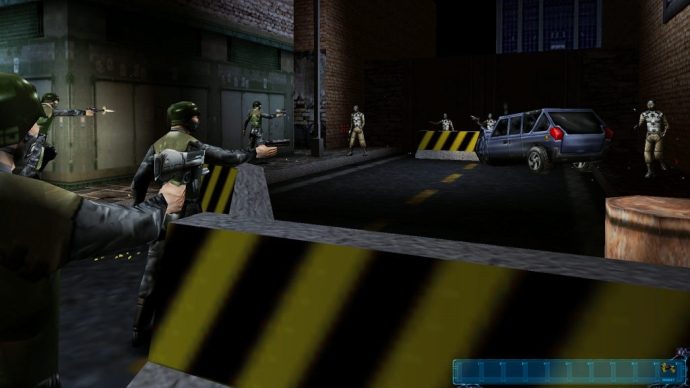 6. Deus Ex
JC Denton is a lovely man to be. He's enough of a blank slate that it seems reasonable to approach each of his missions and escapades in a manner of your own choosing, and his body is a cyber-canvas that allows you to plug-and-play with all kinds of devices. He's an outlet in which to plant peripherals and, as all the best RPGs do, Deus Ex understands that the player is the most important peripheral of all.
Ion Storm never tell you how to play or admonish you for taking the path less-trodden. There are constraints and boundaries built into the world, of course, but each area is constructed with an eye toward those constraints. Deus Ex wants you to discover the edges of its possibilities and to push up against them, because its designers are interested in your solutions and recognise that the most interesting ones are the ones that they didn't necessarily predict.
Next to its brooding classmate Thief, Deus Ex is a remarkably bright and airy, a literally well-ventilated game. Where Garrett is defined by his own limitations, Denton is defined by the limitations of his world. Each area is a box of problems and the player has a Swiss Army Knife of a character with which to probe at those problems, and to craft solutions. It's the essence of roleplaying – inhabiting a character and setting, and making them your own.
Where can I buy it: GOG, Steam.
What else should I be playing if I like this: Deus Ex: Human Revolution doesn't allow for as much experimentation but its follow-up improves on that a lot.