3
Apex Legends Prowler stats: DPS, TTK, spray pattern, SMG tips
Selectfire Receiver is bae
The Prowler is one of the most important weapons to understand in Apex Legends. If you read just one of these individual weapons guns, it probably ought to be this one. As a base SMG without attachments, it's a solid burst gun but outmatched by its Light Ammo rival, the R-99. But the Prowler has hidden depths, and with the ideal attachments it utterly transforms into one of the very best death-dealers in the game.
Our Apex Legends Prowler guide will walk you through all kinds of useful info and stats on things like damage, fire rate, time to kill, recoil, and much more – before ending with a smattering of practical tips and tricks to help you tear apart enemies with your Prowler SMG.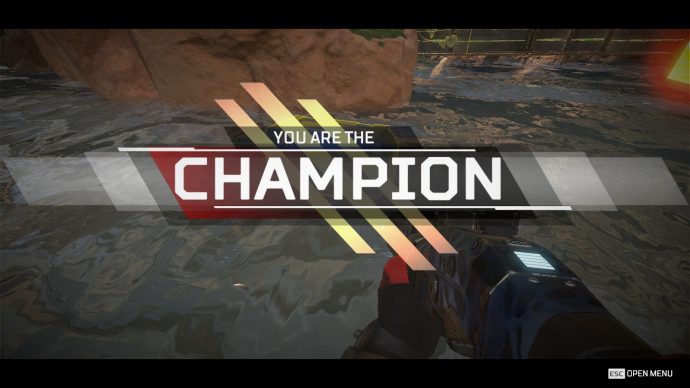 This Prowler guide is just one tiny part of our massive Apex Legends tips series, which we've packed with general info and advanced tips and tricks. If you're looking for comparative stats on all the weapons in Apex Legends together, look no further than our Apex Legends guns & weapons guide. But whatever it is you're looking for, whether it's details on the Apex Legends Ping/Communication system or our Apex Legends advanced movement tips, just take a look at our main guide and you'll find what you need.
Apex Legends Prowler guide
The Prowler Burst PDW, much like the recently added Havoc Assault Rifle, is made or broken by whether you can find the right attachments for it. Below we'll introduce you to the basics of this deceptively powerful gun, before delving into focused stats and tips. Click on any of the links below to jump to a specific section in the guide.
Prowler description
The Prowler is a strange SMG on first sight, firing exclusively in 5-shot bursts of Heavy Ammo over close- to medium-range. This goes against what you'd expect from an SMG, which as a class prides itself above all else on ripping enemies to shreds with focused automatic fire in close quarters combat. Below we've listed what you need to know if you get your hands on a Prowler over the course of an Apex Legends match.
The Prowler has the highest potential ammo capacity of any SMG.
The R-99 and Alternator both take Light Ammo, making the Prowler the only Heavy Ammo SMG.
The time between individual shots in a Prowler's burst is exceptionally small, but the overall fire rate is brought down by the pauses between bursts.
The Prowler deals the joint most damage per shot of any SMG, comparable to that of an R-301 Carbine Assault Rifle.
Attaching a Selectfire Receiver Hop-Up to the Prowler enables you to switch to full-auto mode, which turns the Prowler into the best SMG in Apex Legends.
Now that we've got a foundation of knowledge to build off, let's take a deeper dive into the base stats of this punchy and quirky SMG, and figure out why so many high-level players and streamers would pick a Prowler over an R-99.
Apex Legends Prowler stats – DPS, TTK, fire rate
The below tables go through just about every statistic that might be useful to know about the Prowler SMG. The first gives basic stats, and the second gives the Time To Kill (TTK) under different circumstances.
Prowler stats (basic)
Name
Prowler Burst PDW
Ammo
Heavy Rounds
Mag Size
20/25/30/35
Tactical/Full Reload
2.0s/2.6s
DPS
165 (195 in full-auto)
Body/Head/Leg DMG
15/22.5/12
Fire Rate (SPS)
20 (11 including delay between bursts, 13 in full-auto)
Burst Delay
0.20s
Att. Slots
Mag, Optic, Stock, Hop-Up
Modes
5-Shot Burst (Auto with Hop-Up)
Projectile Speed
18000
Draw Time
0.35s
ADS Movement Speed
(% of non-ADS speed)
86%
Max Headshot Distance
1500
Prowler stats (TTK)
Note: the below figures are displayed in the format of how long it takes to deal 100/150/175/200 HP damage, as this reflects the TTK depending on the enemy's Body Shield quality.

DMG Type
DMG
Shots To Kill
Time To Kill
(Burst Mode)
Time To Kill
(Full-Auto Mode)
Bodyshots
15
7/10/12/14
0.45s/0.60s/
0.85s/0.95s
0.46s/0.69s/
0.85s/1.00s
Headshots vs
No Helmet
22.5
5/7/8/9
0.20s/0.45s/
0.50s/0.55s
0.31s/0.46s/
0.54s/0.62s
Headshots vs
Lvl 1 Helmet (10%)
20.25
5/8/9/10
0.20s/0.50s/
0.55s/0.60s
0.31s/0.54s/
0.62/0.69s
Headshots vs
Lvl 2 Helmet (20%)
18
6/9/10/12
0.40s/0.55s/
0.60s/0.85s
0.38s/0.62s/
0.69s/0.85s
Headshots vs
Lvl 3/4 Helmet (25%)
16.88
6/9/11/12
0.40s/0.55s/
0.80s/0.85s
0.38s/0.62s/
0.77s/0.85s
Prowler attachments
The Prowler is only as good as the attachments you put on it. Let's deal with them in order of importance:
Stock – a good Stock attachment is always nice to have, but seeing as all it affects is your draw time and aim drift, it is lowest in importance when compared to a higher mag size, a good scope, and a game-changing Hop-Up. Still, it's nice to have an SMG that you can quickly switch to in a quarter of a second.
Optic – Optics always come down to a matter of preference in the end. The Prowler can take all optics except for long-range sniper scopes (for more info check out our Apex Legends attachments guide), so you can equip it with anything from a 1x to a 2x-4x sight. Bear in mind that this is likely to be your close-range option as well as mid-range, so you might want to keep it simple with a 1x or a 2x.
Magazine – Now this is where things start to get wonderful. With an Epic Heavy Ext. Mag you can upgrade the already respectable 20-shot capacity of your Prowler up to 35. This makes for 7 bursts before needing to reload, which is nice, but pairing a good mag with the Selectfire Hop-Up is where you start to feel godlike in power.
Selectfire Receiver Hop-Up – this is what makes the Prowler a contender for best gun in the game. The moment you attach the Hop-Up, you have the option to switch to full-auto (which you have to do – it won't do it automatically upon attaching), which instantly removes the only real drawback of the Prowler. Now you've got a fast-firing, high DPS, low TTK shredder with surprisingly low recoil over medium range. It won't allow you to pick off snipers at a distance like some ARs can, but it'll rival a Carbine or even an LMG in DPS at close ranges.
Prowler spray pattern & recoil

Take a look at the screenshot below to get an inkling of how to control the recoil of the Prowler SMG during fights.
As you can see we've got a pretty straight vertical line of shots, and virtually no horizontal recoil at all – at least, not for the first 15-or-so shots, which is often more than enough to down an enemy judging from the TTK chart above. With an extended mag there's likely to be a few more horizontal bumps, but overall it's still a fairly straight pitch upwards, which makes the gun surprisingly easy to control over longer distances provided you counter this recoil pattern.
Tips and tricks on mastering the Prowler in Apex Legends
For the love of all that is good, get a Selectfire Receiver. Burst-mode can be powerful for sure, but it's not what you want from an SMG. Eliminate this flaw in the weapon, and suddenly the Prowler is a top-tier Apex Legends gun, and certainly the MVP of SMGs.
If in Burst-Mode, aim for the neck. Normally movement is so fluid and quick in Apex Legends that you're better suited aiming for the body than the head; but seeing as the Prowler fires its five-shot burst in such a short amount of time, it's best to aim right for the neck with each burst. If you get it right, each burst will deal over 100 damage.
Pair the Prowler with a sniper or a shotgun. The Prowler is excellent at close and medium ranges, which makes a sniper such as a Longbow or Sentinel the obvious counterpart to a Prowler loadout. But if you prefer close combat, then you could always pair your Prowler up with a Peacekeeper, and swap to the shotgun once you've expended your Prowler round. For more info on putting together the perfect loadouts, check out our Apex Legends loadouts guide.
That's all we've got on the Prowler. To sum up: fairly decent (if a little strange) without the Hop-Up, but uber-powerful with a Hop-Up and a good Extended Mag. So show your Prowler some love over the course of a match, and you'll be racking up kills in no time.
All Apex Legends Weapons
Click any of the links below to head over to another individual weapon page within our Apex Legends series. For an overview of how gunplay works and comparative stats on all the guns in Apex Legends, check out our larger Apex Legends guns & weapons guide.