Apex Legends Sentinel stats: DPS, TTK, and Sentinel Sniper Rifle tips
Sentinel time-to-kill and other stats
Each new season of Apex Legends heralds the arrival of a brand new weapon to its venerable arsenal, and with Season 4 we've been gifted the Sentinel – a punchy new bolt-action sniper rifle with the unique ability to consume Shield Batteries to enter a supercharged state. Our Apex Legends Sentinel guide will show you how to make the most of this new and powerful sniper rifle, with full stats on DPS, reload times, fire rate, and more; as well as an entire table of time-to-kill (TTK) stats under various different circumstances.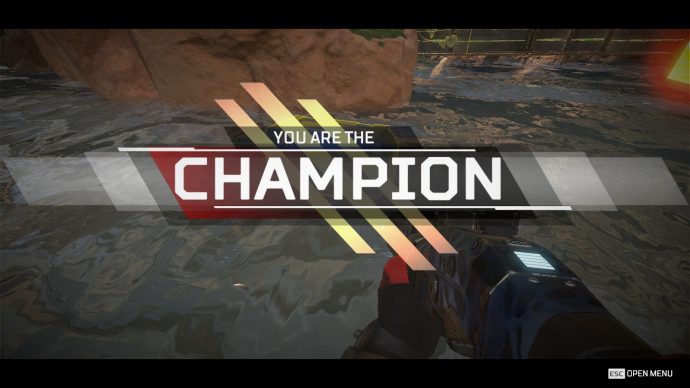 This Sentinel guide is just one tiny part of our massive Apex Legends tips series, which we've packed with general info and advanced tips and tricks. If you're looking for comparative stats on all the weapons in Apex Legends together, look no further than our Apex Legends guns & weapons guide.
Apex Legends Sentinel overview – how does the gun work?
The Sentinel was described in the lead-up to Season 4 as a "charge-up" sniper rifle – which is technically correct, but if it puts you in mind of the Charge Rifle, which I'd consider to be an actual charge-up sniper rifle, think again. The Sentinel is a standard click-and-shoot bolt-action sniper rifle that packs hella damage into each shot. Think of it as a Kraber-lite. Slow-firing, but if you land a hit, you know they be hurtin'.
What sets the Sentinel apart from any other weapon in the Apex Legends arsenal is its unique ability to consume (over 5 seconds) a Shield Battery from your inventory in order to enter a temporary charged state. During this charged state, each shot is a guaranteed 100 damage to the target enemy's shields. Your time remaining in this charged mode is displayed as a bar just above your weapon in the bottom-right corner. This bar will gradually deplete over time, and it will also be reduced by chunks each time you fire.
From what we've seen so far, the Sentinel certainly packs a punch, but given that it deals good damage by default, it seems like a waste of a Shield Battery to charge it up. My advice is to forget about this unique selling point, because it simply isn't good. Instead, content yourself with a powerful sniper rifle that can ruin a player with a single shot.
Apex Legends Sentinel stats
The below tables go through just about every statistic that might be useful to know about the bolt-action Sentinel Sniper Rifle. The first gives basic stats, and the second gives the Time To Kill (TTK) under different circumstances.
Sentinel stats (basic)
Name
Sentinel Sniper Rifle
Ammo
Sniper
Mag Size
4/5/6/7
Tactical/Full Reload
2.50s/3.60s
DPS
70
Body/Head/Leg DMG
70/63/140
Fire Rate (SPS)
0.57
Att. Slots
Mag, Optic, Stock
Modes
Single
Projectile Speed
30500
Draw Time
0.90s
ADS Movement Speed
(% of non-ADS speed)
36%
Max Headshot Distance
29528
Sentinel stats (TTK)
Note: the below figures are displayed in the format of how long it takes to deal 100/150/175/200 HP damage, as this reflects the TTK depending on the enemy's Body Shield quality.

DMG Type
DMG
Shots To Kill
Time To Kill
Bodyshots
70
2/3/3/3
1.80s/3.60s/
3.60s/3.60s
Headshots vs
No Helmet
140
1/2/2/2
0.00s/1.80s/
1.80s/1.80s
Headshots vs
Lvl 1 Helmet (10%)
126
1/2/2/2
0.00s/1.80s/
1.80s/1.80s
Headshots vs
Lvl 2 Helmet (20%)
112
1/2/2/2
0.00s/1.80s/
1.80s/1.80s
Headshots vs
Lvl 3/4 Helmet (25%)
105
1/2/2/2
0.00s/1.80s/
1.80s/1.80s
All Apex Legends Weapons
Click any of the links below to head over to another individual weapon page within our Apex Legends series. For an overview of how gunplay works and comparative stats on all the guns in Apex Legends, check out our larger Apex Legends guns & weapons guide.