Apex Legends Mastiff stats [Season 5]: DPS, TTK,, Mastiff tips
Mastiff time-to-kill and other stats
When it comes to close-quarters combat in Apex Legends, the Mastiff Shotgun has always had no equal. But with Season 5, the Mastiff has seen its first ever significant change, bringing it out of Care Packages and into the world as regular loot – along with some according nerfs to its power. How powerful is it now? Our Apex Legends Mastiff guide will show you how to make the most of this close-quarters shotgun, with up-to-date stats on DPS, reload times, fire rate, and more; as well as an entire table of time-to-kill (TTK) stats under various different circumstances.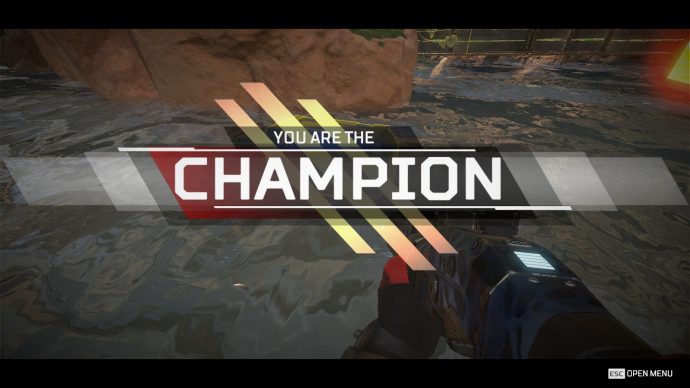 This Mastiff guide is just one tiny part of our massive Apex Legends tips series, which we've packed with general info and advanced tips and tricks. If you're looking for comparative stats on all the weapons in Apex Legends together, look no further than our Apex Legends guns & weapons guide.
Apex Legends Mastiff stats
The below tables go through just about every statistic that might be useful to know about the Mastiff Shotgun. The first gives basic stats, and the second gives the Time To Kill (TTK) under different circumstances.
Mastiff stats (basic)
Name
Mastiff Shotgun
Ammo
Shotgun Shells
Mag Size
6
Tactical/Full Reload
1.03s/1.70s
DPS
104
Projectiles Per Shot
8
Body/Head/Leg DMG
13/16.25/13
(104/130/104)
Fire Rate (SPS)
1.0
Att. Slots
Bolt, Optic
Modes
Single
Projectile Speed
12000
Draw Time
0.45s
ADS Movement Speed
(% of non-ADS speed)
91%
Max Headshot Distance
1500
Mastiff stats (TTK)
Note: the below figures are displayed in the format of how long it takes to deal 100/150/175/200 HP damage, as this reflects the TTK depending on the enemy's Body Shield quality.

DMG Type
DMG
Shots To Kill
Time To Kill
Bodyshots
104
1/2/2/2
0.00s/1.00s/
1.00s/1.00s
Headshots vs
No Helmet
130
1/2/2/2
0.00s/1.00s/
1.00s/1.00s
Headshots vs
Lvl 1 Helmet (10%)
117
1/2/2/2
0.00s/1.00s/
1.00s/1.00s
Headshots vs
Lvl 2 Helmet (20%)
104
1/2/2/2
0.00s/1.00s/
1.00s/1.00s
Headshots vs
Lvl 3/4 Helmet (25%)
97.5
2/2/2/3
1.00s/1.00s/
1.00s/2.00s
All Apex Legends Weapons
Click any of the links below to head over to another individual weapon page within our Apex Legends series. For an overview of how gunplay works and comparative stats on all the guns in Apex Legends, check out our larger Apex Legends guns & weapons guide.