4K Is My Line In The Sand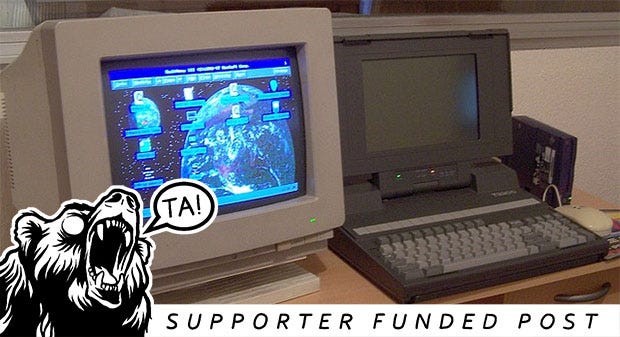 I don't care about 4K. That probably reads like grumpy old manism, in my day we had 640x480 CRTs that irradiated our eyeballs and we were happy and all that, but no, you've got to understand: I'm a despicable gadget freak, despite constant, haunting awareness that the only thing that would really make me feel better about life would be a few weeks living in a forest.
Read the rest of this article with an RPS Premium subscription
To view this article you'll need to have a Premium subscription. Sign up today for access to more supporter-only articles, an ad-free reading experience, free gifts, and game discounts. Your support helps us create more great writing about PC games.
See more information