7 Days To Die Shambles Onto Kickstarter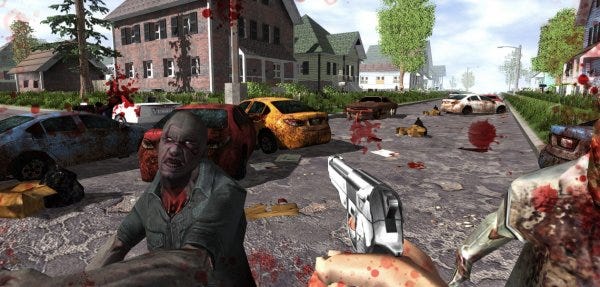 Jim has mentioned before that he's mightily impressed by the sheer scope of this giant zombie 'open world, voxel-based, sandbox game blending the best elements of FPS, Survival Horror, Tower Defense and Role Playing Games', though it's probably that scope that has pushed it onto Kickstarter. 7 Days To Die is such a massive game - in the new video they have made they discuss how each material in the game has a different structural integrity. All food and items in the game have a purity level... The detail is astounding. It even has something called a 'Stealth and Distraction System'. Have a look after the jump to see just how much stuff they are planning to jam into this crimsonhead shambler.
You can help out The Fun Pimps' Kickstarter here if you like the look of it.