95% Of Paradox's Revenue Is From Digital Distribution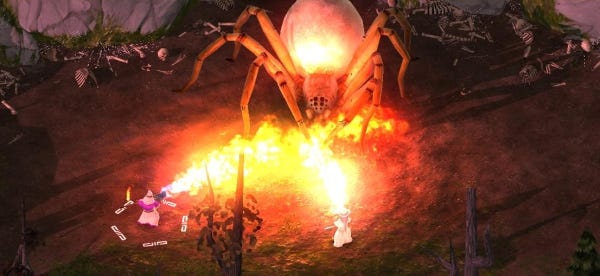 Paradox's CEO Fred Wester has revealed the startling growth of Paradox's digital distribution revenue. I'll put it in the man's own words, because not long afterward he himself grew in relation to the number. He's a giant now, and incapable of understanding numbers. He said.
My own experience of digital distribution is that we made 1.5 percent of our revenue from digital distribution in 2006, while the digital number in 2011 was over 95%.
Blimey! I'm having brainthinks about the numbers. They're both surprising, and yet if you sit and stare at the desk your PC is on, I'll bet any discs are starting to look out of place and a bit dusty.

Its not just customers replacing one medium for another. Paradox have a made a huge push digitally, with their games on most platforms. But both notions underpin the digital distribution frontline pushing back traditional media, as Wester points out.
One of the reasons for this growth is that we have made a big push for digital, but the other reason is that customers always strive for more convenient forms to consume entertainment. My own personal view is that one of the major reasons that piracy ran rampant in the early 2000's was the inherent conservatism on big portions of the music industry that refused to look at new distribution models. Many companies say customers are conservative and do not like change -- my experience is quite the opposite. Companies are typically conservative and like the old ways of working and making money, basically because it is more convenient for them, while customers always strive for the easiest and most convenient way to consume their products.
I DO strive for more convenient forms to consume entertainment. I'm lazy enough to buy a digital version of a game I already own just to avoid the horror of digging around for a disc. Anyone else?