A Claymation Adventure From Neverhood Devs! Armikrog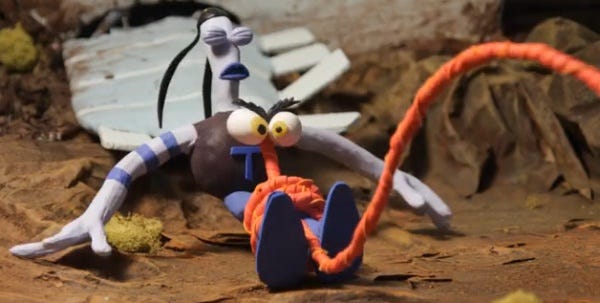 Woah, how did I miss this? There's to be (Kickstarter depending) a spiritual sequel to claymation classic The Neverhood. Armikrog is asking for a hefty $900,000 (although it's already nearly a third of the way there), and being developed by Doug TenNapel himself - the creator of both Earthworm Jim and The Neverhood - along with other members of the original team.
Now with Pencil Test Studios, the old gang is making a brand new game, again with animation at its core. And yes, this time stop-motion point and click adventure for PC. YES PLEASE.
Starring Tommynaut and his blind alien dog-thing Beak-Beak, they've already managed to pull in a voice cast featuring MST3000's Michael J. Nelson, Pinky And The Brain/Animanics's Rob Paulsen, and Blades Of Glory star Jon Heder. $20 will net you a copy of the game by July next year (they hope) if you get in fast. $25 if you don't. Take a look: