A Cursory Glance: New Cursed Crusade Shots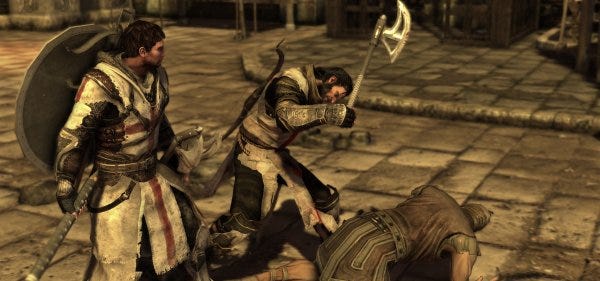 Gritty, medieval hack'n'slasher The Cursed Crusade (not to be confused with The First Templar) has some new shots out, and they're a bit full-on for midday on a Friday. It's almost enough to put an Englishman off his light lunch of blood sausage or kidney pie. Thoughtless French developers!

That first one is giving me flashbacks to The Shield. Vic Mackey, your devil-may-care brand of law enforcement is sorely missed.