A Halloween Treat: The Evil Within Demo
First three chapters available as demo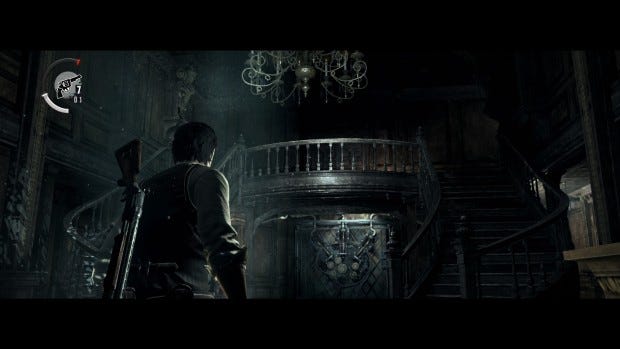 As Halloween approaches, do you find that your hunger for horror is increasing? Fear not. Or 'fear a lot', I guess. The first three chapters of The Evil Within are now available as a demo on Steam, with demo saves carrying over into the full game should you choose to purchase it. There's also a 50% discount on the Season Pass and anyone who buys the game during this promotion, or has already bought it, will receive a copy of Call of Cthulhu: Dark Corners of the Earth.
Those first three chapters are a fairly good taster, with a bit of spooky stealth, a big setpiece and just enough freedom and trapping to show what's coming later.
We've written quite a lot about the sequel that Resident Evil 4 always deserved and even if you don't play the whole thing, you'll be able to chip in with an opinion on the most important aspect, which is the aspect ratio. Well, those black bars, that field of view and the overall technical performance of the engine.
What would PC gaming be without an occasional port in a storm?
In reality, important as those discussions may be, they certainly shouldn't distract from the meat, bone and gristle of the game. I've seen it described (both positively and negatively) as a survival horror throwback, but some of the level design takes the template of the RE 4 village and opens it up to various approaches. That's what sticks with me - a deranged atmosphere and smart design.
My thoughts are here and Rich Stanton wrote a thorough analysis of Mikami's execution and intent for us.