Black Closet Dev Releases A Little Lily Princess
It has a demo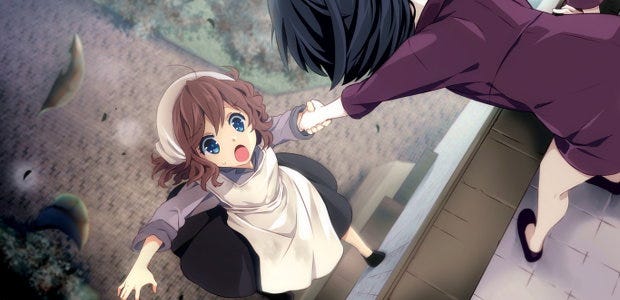 A childhood in the hands of Hanako Games can be filled with love and joy, but is always perilous. Long Live the Queen can make decisions like avoiding PE class into deadly mistakes, and procedural detective procedural Black Closet exposes teens to something far more vicious - a private girls' school. Hanako's latest, A Little Lily Princess [official site], sends a spoiled girl to boarding school and maybe this time it's fine. You can make friends and study and whatnot, and that sounds good, doesn't it?
I'm sure this picture of a scullery maid hanging from a roof simply shows a jovial prank.
Based on the novel A Little Princess by Frances Hodgson Burnett, A Little Lily Princess sees an isolated girl raised on fairytales in India sent away to a Victorian boarding school in distant England. Hooray, an opportunity to make new friends! "But not all smiles can be trusted, and fortune can turn cold and hard at any moment," Hanako say. "What would happen to a little princess if she lost everything?"
A Little Lily Princess has a demo on its page so you can see for yourself. It'll be familiar if you know Hanako's games, part visual novel and part life simulator. You pick activities for Sara to do each day - read a book, practice dance, write in her diary, and such - which boost stats which affect the story branches open and... you get the idea.
I've been befriending Jessie in the demo because it seems like a good path to MISCHIEF and HIJINKS.
A Little Lily Princess is out for Windows, Mac, and Linux on Steam for £9.34/12,74€/$12.74, including a launch discount, or direct from Hanako.