A Planetside 2 Wish Comes True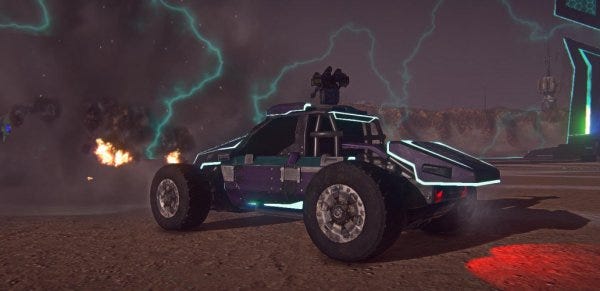 Remember a while back I posted Six Things I'd like to see in Planetside 2? Well, one of them just got ticked off the list. The two-man Harasser buggy is happening, soon. Except it's three-man, now. It's Happiness Day at Rossignol Towers. See it in action below.


Yeah, this is going to define PS2 for me, I think. Exactly the sort of hit-and-run stuff I enjoy is now possible with this and with flashes. Perfect.
The harasser was - although only two man and unable to carry a MAX suit like this new beast - my vehicle of choice in the original game. Many happy hours were spent hunting parked galaxies with my chum James - who is now helping me make Sir, You Are Being Hunted.