A.R.E.S.: Extinction Agenda Has A Demo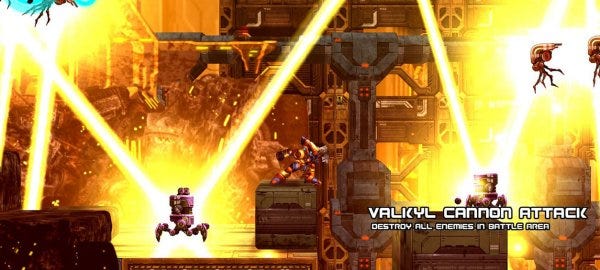 Fancy-lookin' side-scrolling shooter A.R.E.S.: Extinction Agenda has a demo out. Apparently "you are Ares, the first Zytron immune robot." So that sounds exciting. There are also massive explosions, boss-battles, and lots of running, jumping, and shooting, as you might expect from this kind of thing. For the purposes of your education, I've posted a trailer of the game in action below. There are combos and such.


A.R.E.S. : Extinction Agenda by Extend Studio from Nenin Ananbanchachai on Vimeo.