A Really Interesting Post About Heads And Scale
A-head of the competition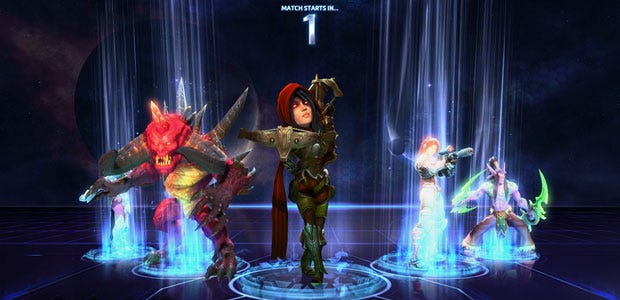 There's a really interesting post over on Gamasutra about proportion and scale when making game characters. I feel like that still sound a bit dry given I'm trying to tell you how interesting it is, but essentially it takes a look at how different head sizes and body proportions make you see game characters differently as well as affecting tone and mood.
Some of that stuff I knew anyway because of my art education background but the way designer Yuriy Sivers, who authored the post, explains it is really clear and helpful. It also adds in practical advice - a lot is aimed at mobile gaming, but the general principles are transferable.
The main point to take away here is the size relationship between the character's head and the rest of the body. For example, if you design a character that is 8 heads tall, what you are saying is that the body is 7 times more prominent than the head. Most of the communication and detail will happen in the body and the head/face will play a somewhat secondary role. This is not to say that the head will not be important; as humans, we are primarily drawn to faces and hands (and a few other protruding body parts). But the 8-head-tall silhouette puts facial detail and expressions at a disadvantage.
I can't do it justice because it's illustration-heavy but go read. Apparently it was originally on the Kongregate developer blog so I've also added that to my bookmarks.
The header image is from the novelty "big head" mode Blizzard added to Heroes Of The Storm for a brief while. I miss big head modes, although I guess their modern iteration is in the form of those Funko Pop figurines which seem to infest merchandise stands.