A Way Out is a co-op prison break game from Brothers: A Tale of Two Sons dev
Brothers: A Tale of Two Cons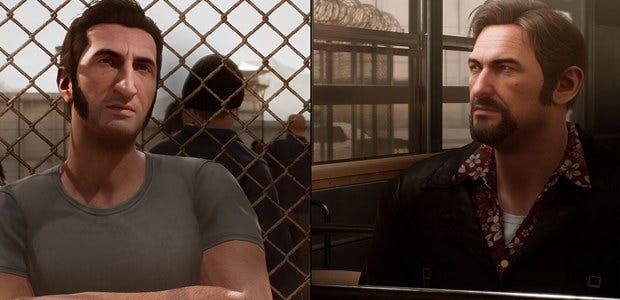 Brothers: A Tale of Two Sons is one of the best co-op games I've ever played, which is remarkable because it's a singleplayer game. One of its creators, film-maker Josef Fares, has announced a new game as part of Electronic Arts' EA Originals indie label. A Way Out [official site] is a split-screen two-player prison break game, so naturally I'm calling it Brothers: A Tale of Two Cons. Take a look.
The trailer doesn't make it clear whether the whole thing will be a string of scenes with different styles of interaction, stitched into a story, or if it'll be more open. Fares' previous work, as well as his use of the word "narrative" during the presentation, suggests the former. I expect stealthy bits and shooty bits and fighty bits, but I don't expect a great deal of free-form planning.
I love Brothers enough that I'd give just about anything Fares put his hand to a chance, and a prison break is a good setting for all kinds of hijinks. Cooperation will be key, of course, and though you can play online, Fares was promoting the idea of couch co-op, saying the best experience will involve sitting next to your partner.
It's due early next year.