Afro Samurai 2: Episode One Launches This Month With More Creepy Bears
Creepy robobearman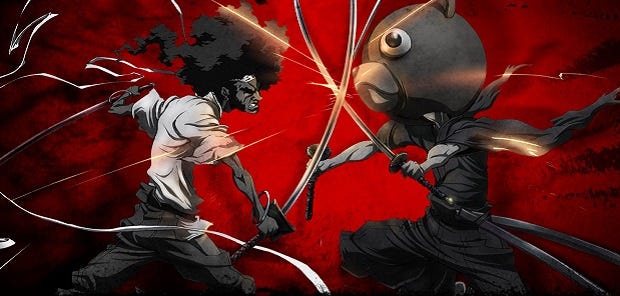 The first of three episodes of Afro Samurai 2: Revenge of Kuma [official site], telling the story of a robot samurai with the face of a bear from your nightmares, is coming to Windows on September 22nd.
A spin-off of Takashi Okazaki's original manga, Revenge of Kuma follows the antics of the cybernetic bear dude Kuma, who at one point was a human guy and best friend to the titular Afro Samurai. Kuma - who, confusingly, is also known as Jinno - is now after poor Afro to avenge the death of his adopted little sister. Look, it makes sense if you played the first game.
The team at Redacted Studios have enlisted the help of Wu-Tang Clan's RZA who's helped to cultivate the musical talent for the game's original soundtrack. Here's what community director Lance James has to say about it:
"He's been the music director on the franchise since the original animated series (and did you know he's actually now been immortalized in Afro Samurai as a new character, Bobby Digital, who you'll get to see in this game). Music is such an important element to the Afro Samurai brand. They tell stories, provide context and drama to some of the most critical story elements of the game. In fact you can almost say the music was being worked on before even the game development had begun.

"Hundreds of hours have been put into the soundtrack. It's a labor of love, and a love for the franchise, that these tracks were created. Taking all this in — and with the guidance and support from RZA — you are going to experience a great Afro soundtrack."
You can have a look at some more of that teddy bear revenge below.