Agony devs Madmind announce first-person horror joint Paranoid
A retreat into drink, drugs and zombie sex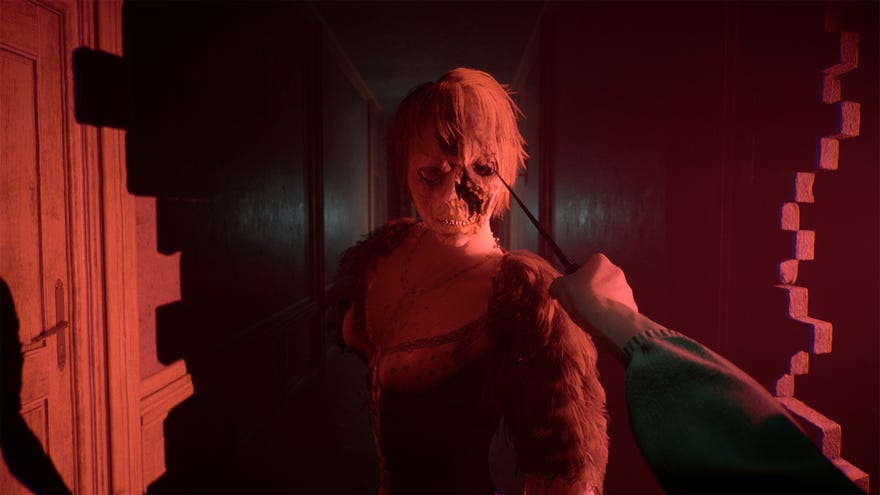 Agony may have turned out to be a bit rubbish under its shock-horror facade, but horror is hard to get right even for experienced teams. For Paranoid, their second swing at the genre, developers Madmind Studios are shooting for a more traditional psychological horror setup. Drugs, trauma and a fractured perception of reality give this one a slightly more Silent Hill-looking edge so far. Below lurks a "concept gameplay" video, apparently set in some kind of zombie bordello.
Agony was proof that even Hell's gnarliest soul-grinding flesh-tunnels would become boring after a while. Thankfully, Paranoid seems a little more restrained in its aesthetic, switching gears to 80s urban decay. The monsters on show appear to be the anatomically confused employees of said zombie bordello. Gnarly face and body wounds and a bit of nudity awaits if you watch the video below. Beyond that, it looks more comprehensible than Agony so far, with familiar items seeming to have coherent uses, and are easy to see against dark backdrops with a gentle highlight effect.
Paranoid's story revolves around Patrick Calman, a man who retreated into drink, drugs and possibly worse after the death of his parents and the disappearance of his sister. After an unexpected phone call from his missing sibling thirteen years later, everything seems to have come a bit unglued. Monsters seem to pop out of nowhere, and our protagonist is already lashing out at thin air with bottles. So far it's not too subtle, but there's some echoes of Silent Hill 2 here that I'm hoping Madmind can build on.
There's no release date on Paranoid right now, but you can find it on Steam here. Madmind also just rolled out an 'unrated' version of Agony on Steam, reinstating some content cut from the original release at the last moment to secure a 'Mature' rating for the game. The unrated version has some extra demon sex and a whole lot more dead babies. Beyond that, it's still the same game - probably worth skipping. For those with the original release, the Unrated version is a free upgrade.