Air Raid Material: Sid Meier's Ace Patrol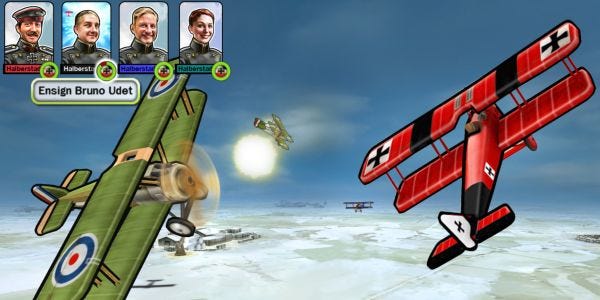 Traitorously abandoning the all-father of gaming platforms to go mince about on mobile, Sid Meier released Ace Patrol earlier this year for iOS. Thankfully, sense (possibly money) prevailed and he's seen fit to bring his World War 1 air-battler back home. If hex-based historical revision's your bag, the strategy master might have what you need. Rather than the free to play, micro-transaction supported original release, it's just over a fiver and seems to contain all content from the off. Launch trailer if you can dive low enough.
And don't ever leave us again, Sid.