Alien Isolation: The First Trailer
They mostly come at 4pm GMT, mostly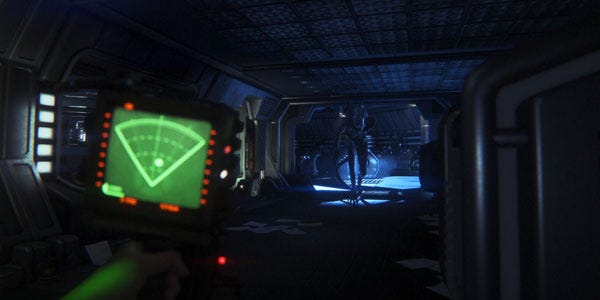 There's a new Alien game! It's ok, Gearbox didn't make it! Total War devs The Creative Assembly did! And it's Alien rather than Aliens! And it stars Ripley's daughter! And there's a whole load of motion-scanner based spookiness! And there's a preview of it right here! And there's a trailer below! And it looks all 70s at the start! And and oh just watch it, right.
So, what do you think? Alien or Alien: Resurrection? Predator or Predators? Gremlins or Critters 3?
Again, you'll have to look to young master Caldwell for details on what Alien: Isolation entails, for 'tis he who has seen and played The Creative Assembly's first-person attempt at an Aliens prequel/alternative Alien sequel. Me, I just paste in the embed codes. There'll also be a dev interview to follow tomorrow.
Update: and oh look, a dev diary video to point your motion scanner at too.