Aliens Coming Out In Goddamn Fall, Trailer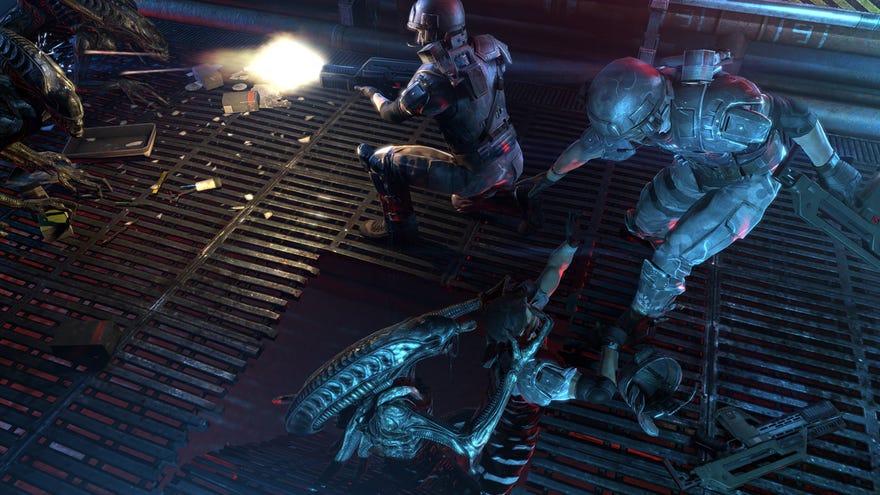 I sure hope that's the "RPS Release Radar" (patent pending) pinging, and not the "Approaching Alien Xenomorph Motion Tracker". Why did we program them to sound the same? That was my mistake. I'll take the blame, but there was a two-for-one sale at "Stock Sounds For Imaginary Devices". Hmm, I think it's RPSRR and not the AAXTM, as I'm also hearing that Sega's and Gearbox's shiny FPS Aliens: Colonial Marines is skitterring on all fours all the way to Autumn. To pacify baying hoardes, they've also released a trailer.

It turns out they were both going off at the same time, perfectly synchronised. Oh god! No! Noooooooo! NOOOOOOOOOO!
[To Be Continued...]