Also: Cornered Rat Want To "Finish" Rapid Assault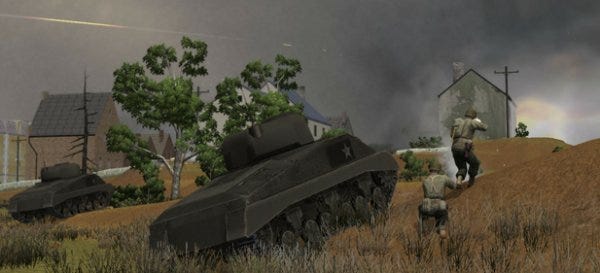 Cornered Rat, the guys who made the wonderful-but-rickety MMO World War II Online, are currently storming another beach: the lightly defended shoreline of Kickstarter funding. They're now making a tactical shooter-with-extra-bits called Rapid Assault. It's going to be 64-player with infantry and armour on "huge" WWII battlefields, realistic damage models, and lots of other general ambitiousness.
Cornered Rat's Al Corey claims: "We are long-time fans of games like Red Orchestra, ARMA and World of Tanks and we're inspired to bring a new, combined arms tactical shooter to market with our own flavor." Hmm. Let's take a look at that pitch video, below.


Worth noting that the game's registration is open for a free beta stress testing soon. Dunno if that will be before the end of the KS, that's not clear.