Ambient Works: Proteus EP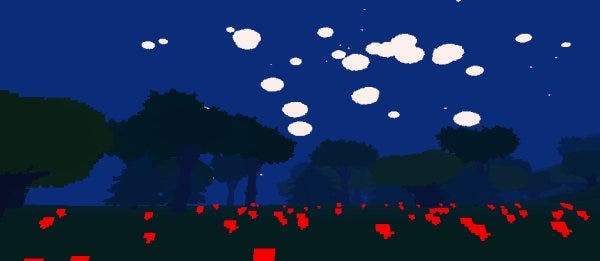 Proteus EP is a musical exploration game from Twisted Tree Games. It's an EP as opposed to an LP - there are plans for a larger experience to follow - and as an EP will be a brief exploration experience that blends a pastoral 3D pixel-art world with "reactively mixed" music. Ed Key from Twisted Tree explained: "It's more of an ambient piece than a game, although there is some challenge in finding the location that allows you to progress, and in finding the other couple of locations on the island that have interesting effects."
I've been wandering around a preview version of it for the last twenty minutes, and I can report that it's charming, and mildly mesmerising - an experience not unlike that bit in a movie where a child wanders into some weird wonderland and ends up gazing about in slack-jawed delight. (That was me.) No release date yet, but the team are planning to release for around $5, and there's some footage below.