And A Bunch Of Other Random Indie Bits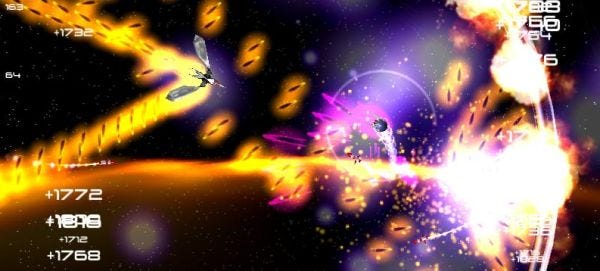 - Rob Hale, the chap behind Waves points me to this game, Sonar, which is about navigating around a maze using sound pulses. It's a bit like a simplified Devil's Tuning Fork.
- Digitanks has a a demo, a campaign update, and a Pay What You Want just here. The game is moderately entertaining.
- Sketchbrawlers looks bonkers. Will probably look at this again soon.
- Rebuild 2 is very similar to the original post-zombie apocalypse management game: time-consuming.
- The demo of exploration-heavy side-scroller Unepic can be found here.
- Spiderweb have a big old sale of all their RPGs on.
- Oh, also, spectacular arena shooter Scoregasm (pictured above) is out now, too.