And: Eurogamer Expo Returning In 2012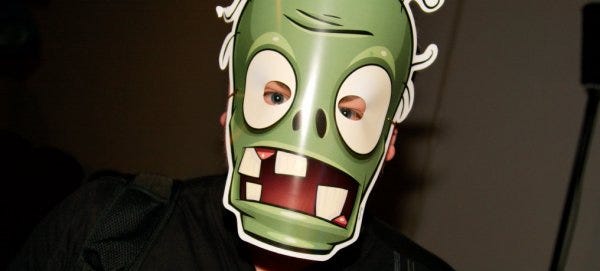 Yes, the Eurogamer Expo, of which our Indie Games Arcade was a tiny part, will be happening again next year. We'll be there, of course, with our beards and our indie games. Next year's event will take place between September 27th and September 30th, once again at Earl's Court. It seems like people generally had good things to say about the event, perhaps because Eurogamer's worryingly youthful bossperson, Rupert Loman, limited the number of tickets that could be sold for the event, allowing people to get to the games they wanted to play without having to queue for too long. Hopefully that'll be the policy next year, too.
We, meanwhile, decided to put indie gamers in a black box with pop music playing outside, because that was some kind of metaphor. Anyway, did you attend the expo this year? Will you attend it next year? Will you come to our drink up next year? Will John be getting married again on the same weekend? All good questions.