Are CCP Hinting At PC Release Of Dust 514?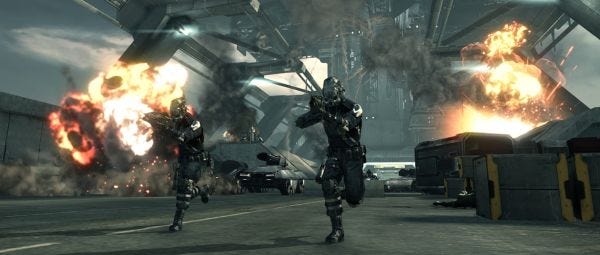 So here's a thing - Massively have been talking to CCP at GDC, and this came out of their discussion:
And while the devs weren't ready to make any official statements on the spot, a bit of wink-nudging indicates that a PC release may still be in the cards. As the devs note, mouse and keyboard controls are already supported in the PS3 version of the title. "I wonder why we did that," Hilmar joked during the interview.
We have, of course, always been said that releasing the Eve tie-in purely on consoles is the way of madness, so perhaps CCP have always (sensibly) had that PC release in mind. We shall see.