Arma 3 Expansion's Tropical Islands Of Tanoa Revealed
So green!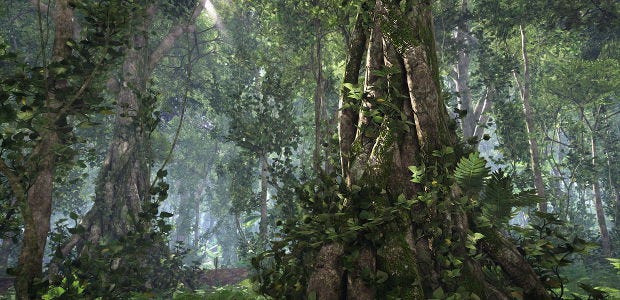 A leak last week made pretty clear that a new tropical landscape was coming to Arma III [official site], and now it's really, formally, officially happening.
The South Pacific archipelago of Tanoa (pronounce that last part like in 'quinoa' or everyone will think you're a right mug) will arrive in Bohemia's military sim with an expansion in the first half of 2016. I don't believe they've named the expansion yet. Of course, given that this announcement already leaked, all we really have to show you that's new is the trailer we couldn't see before:
And here's Bohemia telling you a little about what it'll bring:
"The video offers a first glimpse of Tanoa – a South Pacific archipelago with a land mass of over 100 km2, and home to lush tropical vegetation, unique landmarks, a rich history, and imposing man-made feats of modern engineering. Besides the new Tanoa terrain, the Arma 3 expansion will include new vehicles, weapons, attachments and gear, characters, playable content, and more."
Bohemia have released a fair bit of Arma III DLC before, but this will be the first full-on expansion. First half of 2016 it is.