Have You Played... Arx Fatalis?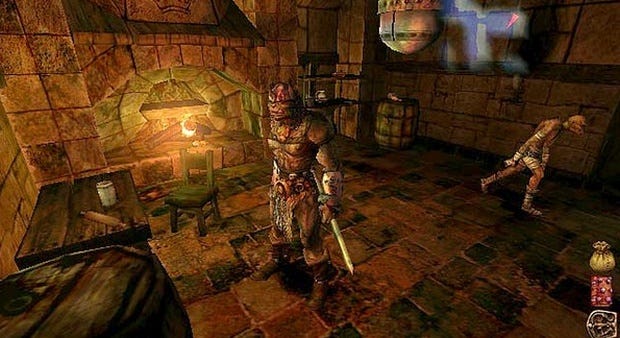 Have You Played? is an endless stream of game recommendations. One a day, every day of the year, perhaps for all time.
Arx Fatalis was horribly ignored on release. It's still horribly ignored today. The creators of Dishonored made this, you know!
It was Dark Messiah Of Might & Magic that finally saw Arkane get the attention they deserved. That combination of action and first-person with RPG came four years after Arx Fatalis should have made them superstars.
This, a tribute to the wondrous Ultima Underworld games, offered a dauntingly open-ended approach for 2002. There were optional sidequests alongside a main story that could be approached in the order you chose. It allowed for both hectic combat and sneaky stealth. Heck, it even featured crafting, which gaming had long forgotten, not to properly remember for a good while longer.
Oh, and it featured one of the best magic casting systems ever, where you drew runes in the air with your mouse. And it's yours for just £3 on Steam or GOG these days!