Assault On History - Timelines: Assault On America
Hitler was holding them back.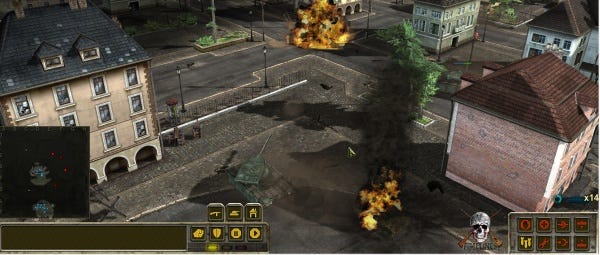 I'm rubbish at history. Personally, I think it's all water under the bridge and we should just let bygones be bygones. But I'm pretty sure that Hitler didn't die in a JFK-style assassination attempt in 1942. And I'm also relatively convinced that Germany didn't sign a pact with Japan, and then attack the US on two fronts. I mean, maybe they did - my history teacher was a lovely lady, but she spent most of her time telling us about the Spinning Jenny. That's what's being claimed by Timelines: Assault On America in its latest trailer, anyhow.
The alterno-history strategy from genre stalwarts Strategy First is due out on the 24th, and they're taking pre-orders from today. Although clearly pre-orders are a stupid idea when you don't know if the game is any good, which at this point we don't. And for a saving of £1.80, you really might as well wait until launch.