Attention, Writers: RPS Is Recruiting
Opportunity knocks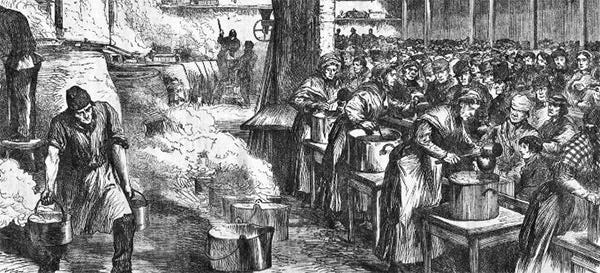 UPDATE: Applications are now closed. Dear grud, we've got a lot of very long emails to read.
RPS is expanding! For (sort of) the first time ever, we're looking to bring another regular writer, or perhaps even writers, into the warm, loving but formerly closed fold that is Rock, Paper, Shotgun.
Trouble is… well, we're not entirely sure what kind of recruit(s) we want. Do we want someone full-time, part-time or sporadic? Do we want an experienced magazine section editor? Do we want a crazy young buck who's never been published outside of their own blog? Do we want a super-smart game dev who fancies a change? Do we want a fervent newshound, an indie and mods fanatic, a simulation obsessive, an essayist, a reviewer, an interviewer, a lover, a fighter?
All of the above. Some of the above. None of the above. The important thing is we want someone who's going to make the site a better place. We'll know what we're looking for, and we'll recognise it (or you) when we see it.

What we are:
We're the world's best PC games blog, silly. We draw 1.3 million unique users a month from a site we've built up ourselves over four years, and one that's still written from our bedrooms. We're beholden to no man, woman, publisher, manager or squid-eyed horror-freak from the 48th dimension - the four founders of RPS are the only people who say what does and doesn't go. We might write plenty about mainstream games, but we have as independent a spirit as they come. So, if you're a company (wo)man who likes to toe the line and write professional but personality-free copy, you're absolutely no good to us. It doesn't matter how experienced you are: if you are not what we would rather amorphously call 'RPS-y' you won't make it past the first hurdle. Which brings us neatly to...
What we want:
Someone who can write about any and all PC games, from the glossiest, most meat-headed man-shoot to the most oblique and unplayable indie soul-searcher.
Someone who can dredge up an interesting and relevant game, story, mod, interview or opinion all on their lonesome. We're not prepared to train someone to be a PC gamer: if you're a console-only veteran who reckons they could probably swing PC if it came to it, that's not good enough. You have to understand why the PC is The King Of All Platforms, and know how to find and how to write about the games and values which exemplify that.
Someone who can write exceptionally well, and in a defined voice of their own, but one that at least orbits the general RPS values of wit, opinion, insight and proud subjectivity.
Someone who's as comfortable writing long reviews, features, diaries and interviews as they are turning out a high-speed news post that still doesn't lack in personality.
Someone we're 100% comfortable can be professional and personable while representing the site at press or other events.
Someone we're going to enjoy talking to and developing ideas with every day.
Someone who wants to write for RPS specifically, who understands what we are and why we're like it.
Someone from anywhere in the world and from any walk of life, as long as you can play PC games, be online every day and are a great writer.
Someone at least 18 years old.
What we would ideally want but are prepared to be flexible on:
Someone based in or close to somewhere that games events/creators are often found - e.g. London, San Francisco, New York... Smaller games journalism hubs such as Brighton and Bath are also good, if slightly less so.
Someone fully prepared to travel internationally, often short notice and for as much as a week at a time.
Someone who'll sound and look presentable on podcasts, in photos or even on camera.
Someone with a nice, fat games industry contacts book.
What we don't want:
Someone we have to tell what to do all the time.
Someone whose copy needs to be heavily edited and proof-read.
Someone who's just an okay writer.
Someone who doesn't give a crap about indie and mods and free to play MMOs, or doesn't know why it's annoying when a game won't let you rebind controls.
Someone who thinks RPS is just a stepping stone into games journalism, or just an available way out of their current big publisher drudgery.
Someone who thinks this will lead to management or enormous power. This is a position for writers, on a site that respects and wants to nurture writers, rather than drive them into other disciplines so we can then go exploit younger, cheaper writers' enthusiasm.
What we're offering:
The exact nature, size and pay of the role is not yet set - it's all going to depend on the person or persons we select. The pay - and this is a paid gig - will nevertheless appropriate to the role you are selected for. You're probably not going to be driving a neon Lambourghini any time soon, but increased rewards will come from increase site traffic.
Semi-flexible hours, and all of them worked from home.
Relative freedom to play and write what you yourself deem to be interesting, entertaining or important, so long as you're good.
Our eternal love.
How to apply:
Email thebestjobyouwilleverhave@rockpapershotgun.com with all of but only these things: a brief CV/résumé, a 500-word writing sample specifically penned for RPS and a few links to further games-related writing of assorted lengths.
You should do this soon. But definitely before Wednesday, July 13 2011.
Please note: due to the volume of applications we're not able to enter into correspondence with unsure respondents at this initial stage. If you think this is for you, apply.
Good luck. Be good.