Battle Rattles Big Mechs In This Hawken Footage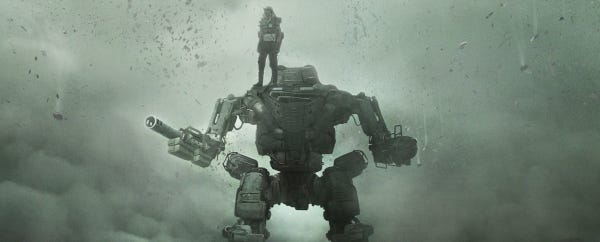 Whenever I watch Hawken footage, I need a bit of time alone afterwards to lie down and stop the room from spinning. Everything shakes in Adhesive's mech-on-mech FPS. Even the crosshairs judder in combat. I wish the bolts were a little bit tighter. While it's immersive, the localised earthquakes on feet seem to be engineered by evil dentists, intent on cracking the teeth of the drivers. I'll bet there's an option to auto-pilot the things right to a dentist's office for a mid-battle fixer-upper. That's the only explanation I'm considering, so don't fill the comments with alternatives after watching the video below, as there's almost no chance of me paying any heed to silly theories not based on the history of evil dentistry.

FYI: Hawken is accepting free-to-play conscriptions for the closed beta at their site.
The current release date is 12.12.12. I doubt it will slip, but if it does it better be to a numerically pleasing date.