Bee Happy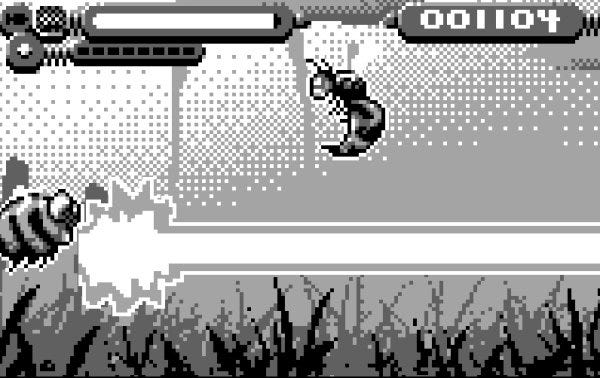 I'm fairly certain that this is the greatest game I've played since the infinite pleasures of DEATH WORM. Behold:
It's called HoneyBlaster, and in it you play a bumblebee with nothing to lose (except his hit-points) in a battle against a tyrannical swarm of insects (probably). A side-scrolling shooter of real pace, and splendid clunkiness, it has the best music I've ever heard. Seriously. It also has a (faked?) resolution of 160x100 pixels, which strikes me as just the thing for a Wednesday morning.
Get the three level demo here and pray to the God of black and white bee death-rays that the full game one day hatches.