The best gaming mouse deals, including Logitech and Razer
Mouse deals to make you squeak with joy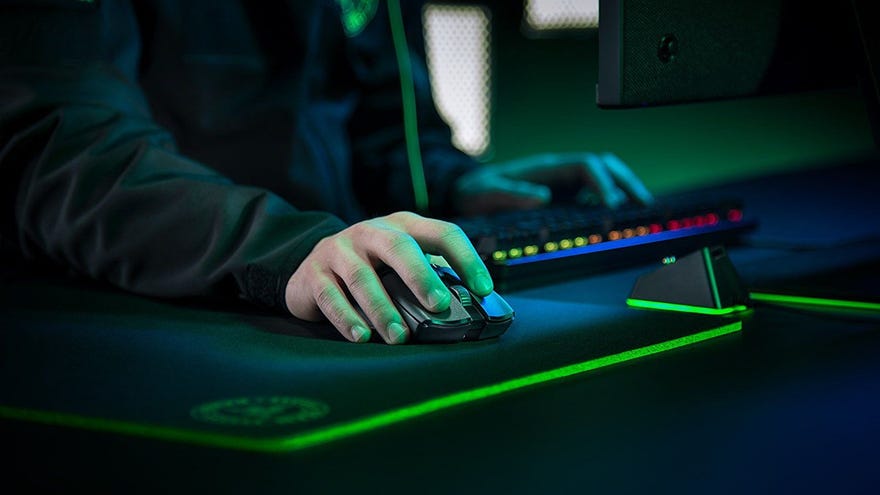 A lot of gaming mice, for whatever reason, appear to exist in a perpetual state of discount-dom; a neverending cycle of savings that makes one wonder if they were ever sold at full price to begin with. Of course, that's nothing to moan about if you're in the market, and this guide to the best gaming mouse deals right now will help you skip to the best stuff.
As with the most of our deal guides – we also look out for the best gaming keyboard deals, if you want a whole new set of peripherals – this will be a mix of high-end, mid-range and quality entry-level offerings. This should hopefully give you plenty to choose from, depending on exactly what you want from your mouse: a wealth of extra buttons are particularly useful for MMO and strategy games, for instance, or you might be more interested in securing wireless capability than other onboard features.
Be sure to take a good look at each mouse before you buy, too. Features are all well and good but when something is going to spend as much time under your hand as a gaming mouse, you're gonna want to invest in something that suits your handedness, palm size and grip style.
---
The best gaming mouse deals (UK):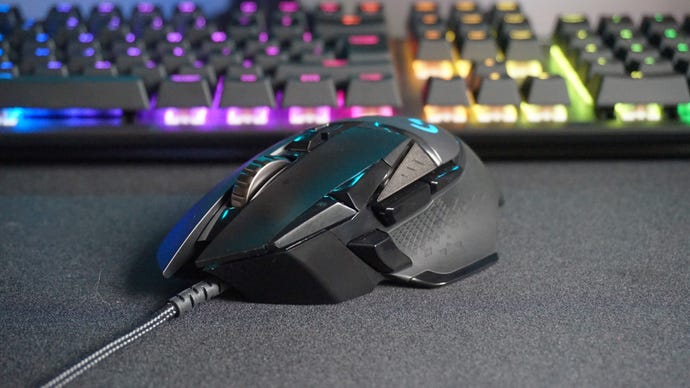 Our pick for the best gaming mouse overall offers a tantalising combination of comfort, feel and customisation options. The G502 Hero includes removable weights that can be swapped out to adjust the mouse's feel on the desk, and eleven programmable buttons. Even the feel of left- and right-clicking is lovely.
All the comfort, adjustability and flexibility of the G502 Hero, with the convenience of a wireless connection. The Logitech G502 Lightspeed is a lot pricier than its wired counterpart, so here's a deal to take the sting out of it.
A fantastic budget option, the Logitech G203 Lightsync has a sleek design that balances style and comfort, along with a lightweight frame and impressive functionality. It has two programmable buttons on the left side, while the RGB strip light that wraps around the rear of the mouse is a particularly snazzy touch.
If you're a palm-gripper who prefers a weightier mouse, the Corsair Ironclaw could well be the one for you. With a max DPI of 18,000 and 10 programmable buttons, as well as a sleek curved design, the Ironclaw offers a great balance of flexibility and comfort.
In the abscence of any good deals on the Razer Basilisk V3, the DeathAdder V2 is a good, lower-priced alternative. Built for ergonomics and super-lightness, the V2 is swimming in nice little touches, from the sweat-resistant coating to the HyperShift function. This, with the aid of Razer's Synapse software, lets you assign secondary functions to all eight programmable buttons.
This cheaper take on the DeathAdder passes on some of the V2's extra buttons and features, but maintains the comfy shape and ability to programme the buttons individually. The white version is slightly cheaper than the black version, which is also on sale at $20.
Our top pick for the best ambidextrous mouse on the market, the Viper's design caters to both left and right handed players. It's also one of the lightest mice on this list, making it ideal for players who prefer minimal resistance when dragging their mouse around the desk. The sleek-looking white version of the mouse is currently better than half price at Amazon.
The best gaming mouse deals (US):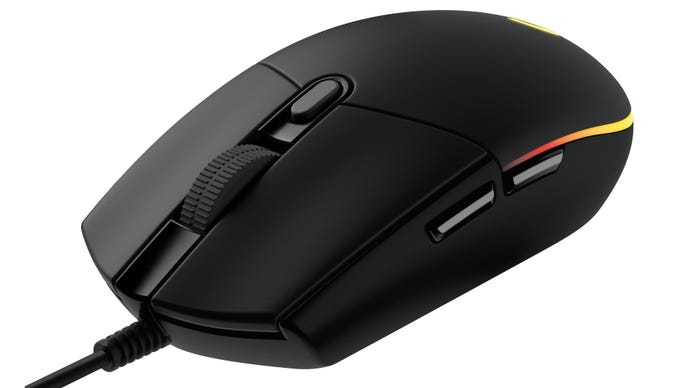 An unusual mouse both stylistically and ergonomically, the EVGA X17 has a narrow width and distinctive slanted design suited to smaller hands, while its bespoke sniper buttons give away an FPS specialisation. It also features adjustable polling up to 8,000Hz for smoother response times and greater accuracy.
A great US price for the special edition of our - and RPS readers' - favourite gaming mouse. The only difference between the G502 Hero and G502 SE Hero is the styling, the SE being patterned with silver throughlines as opposed to the standard model's all-black finish. You still get the adjustable weights, the customisable RGB light sync, and the oh-so-satisfying click mechanism.
Don't like the Special Edition's white markings? The original, functionally identical G502 Hero is also on offer for $40.
The wireless version of the G502 is considerably more expensive than its wired brethren. But if you want the finest of gaming mice while minimising the number of wires snaking behind your desk, it's current lowest price can be found at Walmart; even if it isn't currently marked as being on discount, it's cheaper than everywhere else I've checked.
Logitech's G203 Lightsync has long been one of our favoured budget mice, with its comfortable low-profile design and tasteful onboard lighting. Word to the wise, though: previous sales have dropped it to just $20, so you might want to hold on for a deeper discount in the future.
As well a ridiculous 25,000 DPI sensitivity on maximum settings, the G604 Lightspeed also comes equipped with 15 buttons, both Bluetooth and Logitech's proprietary Lightspeed connectivity, and a dual-action mousewheel that supports both hyperfast and ratcheted scrolling.
Yet another member of our best gaming mouse rankings, The G Pro is even lighter than the DeathAdder V2, and combines that with Logitech's lickety-split Lightspeed wireless tech and a Hero 16k DPI sensor. It also has a sleek, understated design for players who don't want too much flash on their desktop. The only oddity is the DPI button being on the bottom of the mouse, which is unusual, but by no means a deal-breaker.
One of Razer's most popular mice, and for good reason: it's extremely comfortable to use, and is impressively lightweight. There are plenty of buttons to reprogramme, too.
If you really want to treat yourself, you can get the wireless version of Razer's ambidextrous mouse, with a charging dock, for a smidge over $90. It's a super-light wireless mouse too, weighing only 5 grams more that the wired model.