Oh God I Think I Want To Play An MMO
Where should I massively multiplay?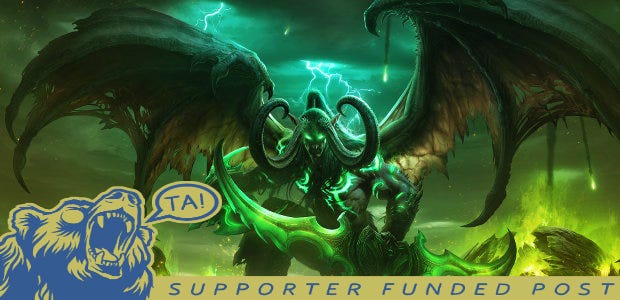 I'm editing our review of World of Warcraft: Legion [official site] at the moment and something absolutely terrifying has happened. Having not played any MMORPG other than The Secret World purely for fun since the original launch of WoW back in 2005 (it came out on my birthday!), when I stuck with it for a couple of weeks at most before getting distracted by work and falling out of sync with online friends, I feel the urge to dedicate a chunk of my time to some online world. Help me, readers. What should I do? Where should I turn?
Read the rest of this article with an RPS Premium subscription
To view this article you'll need to have a Premium subscription. Sign up today for access to more supporter-only articles, an ad-free reading experience, free gifts, and game discounts. Your support helps us create more great writing about PC games.
See more information