Bethesda Announce New Shinji Mikami Horror: Zwei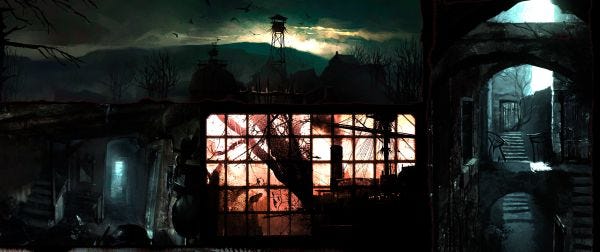 Bethesda have just announced a new spoooooky game they're publishing, from Tango Gameworks (recently bought by Bethesda parent company Zenimax). It's called Zwei (that's German for two, of course) and will be a survival horror directed by Shinji Mikami, the creator of Resident Evil. Which sounds like good pedigree.
According to Tango, the title is a codename for the project, rather than something final. Although when you announce your game with a name, changing it is a bloody stupid idea, so I'd expect this one (well, two) to stick.
Bethsoft have yet to confirm which platforms the game will be for, but they very rarely release anything that isn't on PC. And while survival horror was once mostly found on console, that's changed over the last couple of years.
The game will be, we're assured, "pure survival horror", and will "push the limits of fear and exhilaration." Mikami adds,
"I've found my focus and once again I'm striving for pure survival horror. I am being very hands-on in the development of this game to ensure that the quality is there. Rest assured."
Mikami's odd modesty here ignores how well received was 2010's Vanquish, and last year's Shadows Of The Damned wasn't exactly hated.