Bethesda announce all-new "space epic" Starfield
Spaaace!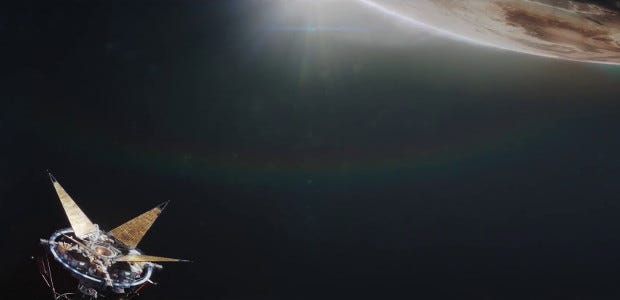 Bethesda Game Studios, the folks behind The Elder Scrolls and the new Fallouts, today announced a mysterious new game named Starfield - "our first wholly original franchise in 25 years", according to studio director Todd Howard. He called it a "next-generation singleplayer game" but, beyond that, didn't reveal anything concrete. This is a game that's a fair way out, something we won't even see for a fair while, let alone play. But I can tell you for certain: space is involved. Watch the announcement teaser trailer below.
Space!
With Bethesda making Fallout 76 a multiplayer survival game, it is good to hear that they're still doing singleplayer. I always grow bored with Bethesda's RPGs (I assume this is another open-world RPG? it's kinda their thing) but do enjoy meandering around and getting into scrapes before it all becomes too repetitive. I'm up for repeating that in space.
Howard said Starfield is "a game we have spent years thinking about and working on, something we feel uniquely positioned to pull off and that we're incredibly excited about." And that's that.
But after Starfield, in the distant, distant future? The Elder Scrolls VI.
Check out our E3 2018 tag for more announcements, trailers, news, and goodness knows what else.