Blizzard Announces New Diablo 3 Slipping Date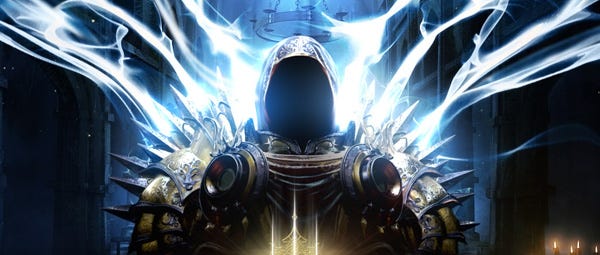 Looking forward to hacking your way through the armies of Hell? Blizzivision (a subsidiary of Activard) has finally announced Diablo 3's final, definitely final, absolutely no-kidding final release date... ish. It's due to land in Q2 this year, unless they decide to rewrite the entire thing and turn it into one of those point and click adventures that are currently taking the world by storm.

Spaketh Blizzard's very own Mike Morhaime on a recent investors call...
Given the popularity of the action RPG genre, and the keen interest in Diablo III, we expect this launch to be a big opportunity for Blizzard. We can also confirm that we are targeting a Q2 launch for Diablo III. We expect to announce more details about the release schedule in the coming weeks.
There. See? It's just around the corner. Nothing can possibly go wrong now!