Bohemia Rhapsody: Humble Bundle Offers Old Arma Games
Rap-shoddy, more like. A bit.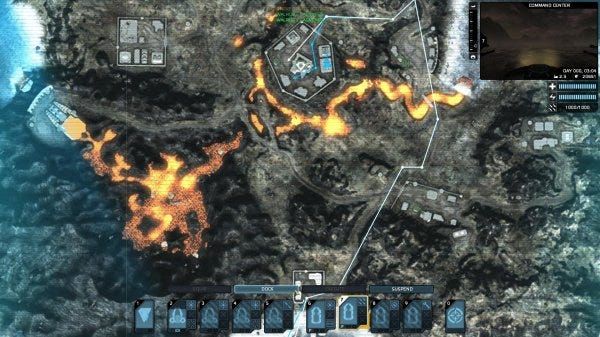 Bohemia are well known as the creators of the deep and deeply shonky military sim Arma and its zombie-infested survival spin-off DayZ. They're moderately known as the creators of turn-based spinoff Arma Tactics and commercial helicopter sim Take On Helicopters. They're not at all known as the developers of XCOM-homage UFO: Afterlight and Alpha Prime, which is some sort of videogame.
Yet you'll find all of the above in this week's Humble Weekly sale, the Bohemia Humble Bundle.

The bundle contains Arma: Gold, Arma II, Take On Helicopters, UFO: Afterlight, Alpha Prime and Arma Tactics. If you pay more than $6, you'll also get Carrier Command: Gaea Mission and ArmA II: Operation Arrowhead, the latter of which is required to play the DayZ mod.
Take On Helicopters is a solid skybound take on (yep) the Euro Truck Simulator formula, in which you collect and deliver and fly commercial missions around real cities. It's a few inches short of greatness, but I'd recommend it to people who like helicopters.
Carrier Command: Gaea Mission is a reboot of Carrier Command, and operates like a science-fiction spin on Arma. Your base is an enormous carrier which farts boats and vomits planes, and you can alternate between directing your vehicular troops from the sky or commandeering their controls for yourself. You'll want to do the latter a lot, because the AI is so shit that your idiot brood of machines can't be trusted on their own for even a few minutes. I'd recommend it to people who like failed ambition.
UFO: Afterlight is an "homage" to the XCOM series, which began life as a project from Julian Gollop's Mythos Games before being cancelled and bought by Czech developres ALTAR Interactive. They're now a wholly owned subsidiary of Bohemia, hence this and Alpha Prime's appearance on the list. I haven't played either game, but I'd recommend them to people who enjoy the thrill of gambling with their time and the romance of exploring where others fear to tread.
The Bundle runs for the next six days, and I'd recommend it to people who like Arma, and the simple pleasure of securing a bargain regardless of whether or not it's feasible to