Borderlands Online Scrapped, 2K China Studio Shut
Another Take-Two closure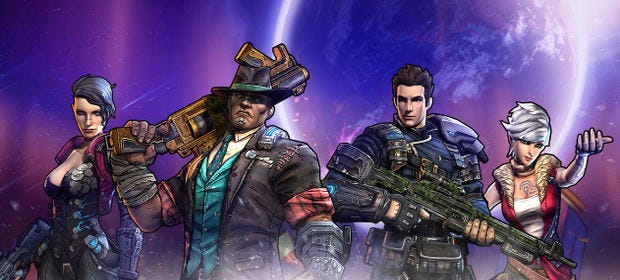 You probably haven't heard of Borderlands Online [official site], because the spin-off from Gearbox's FPS-RPG was only ever announced for China. You probably won't hear from it again, as Take-Two Interactive have cancelled the game and closed 2K China, the studio making it. Two things to take away from this [please note, this isn't intended to be any sort of 'Take-Two' pun]: yes, it probably would've been a F2P FPS you didn't care about but huh, only learning about something after its death is weird; and dang, how many more studios will Take-Two close?
"We determined that the additional time required to finish current projects at the studio, particularly Borderlands Online, would not yield a favorable return on investment," Take-Two told GamesIndustry.biz, confirming they were closing 2K China.
2K Australia (the other half of Irrational) is gone, 2K Marin isn't much more than a name anymore as far as I've heard (though supposedly they're now in charge of BioShock), Irrational is basically Ken Levine and a few quiet pals, 2K Czech lost one office, and... that's a lot of development power they've lost. They have opened new studio Hangar 13 and the QA-focused 2K Vegas in that time, but still - the 2K of today can make far fewer games itself.
Financially, 2K say they're doing well, recently reporting stronger-than-expected results for last year. Studios are only closed because it makes financial sense, after all. But won't someone think of the video games? Those poor, dear, innocent lambs.