Broken Sword 5 Broken In Half: First Ep In December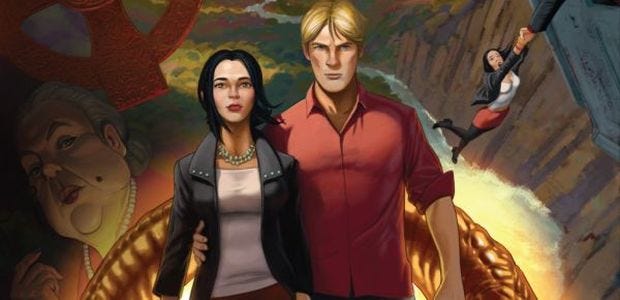 Chop a snake in half and you don't get two snakes: you get a bit of a snake, a cleaning bill, and a visit from the RPSCA. Games aren't snakes (apart from Snake), so Revolution has taken the opportunity to turn their Kickstarted adventure game, Broken Sword 5 - The Serpent's Curse, into a pair of episodes to be released over two months. The first episode will be out on December the 4th and the next will be released in January, with episodes priced £9.99 each, or £14.99 if both are bought together. Kickstarter backers will get both episodes. Theory time: is it because Charles Cecil has to take the rest of December off to be Santa Claus?

My gut says "maybe" on that one. I am a bit cynical. Two games that Revolution claims are each a "full sized game in its own right" (the original BS was about ten hours all told, wasn't it?), but initially began as a single story? I hope where the first game stops is a naturally intriguing point in the story, and not just at a cut-off point that robs the story of all momentum. Particularly if you're waiting a month to resolve it.