Browse'n'Bash: C&C Tiberium Alliances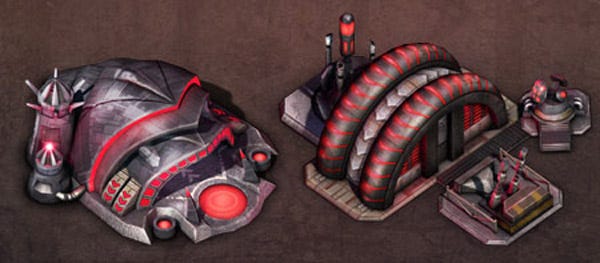 Update: we now also know that this will indeed be free to play, and that the beta kicks off tomorrow.
Oho, looks as though we're actually getting two new Command & Conquer games. We know about the Frostbyte-powered, militaristic Generals 2, but the Tiberium universe yet lives too. Command & Conquer: Tiberium Alliances is a browser-based, HTML 5-powered "epic strategy MMO" which "allows players to experience C&C in a brand new way." Primarily by being able to access it from most any browser - they seem to be thinking about mobile devices here too. The MMO bit revolves around playing with or against your friends and forming alliances on a "dynamically updating map". Despite all this new-fangled newness, the brief website maintains this is "hardcore strategy." On dev duties are Battleforge chaps Phenomic.
There'll be a closed beta soon, though the URL for it is deaded. Now working. Gogogo!